According to a study conducted by AARP, nearly 90% of seniors want to stay in their homes for as long as possible. Adult daughters and sons typically know that their parents want to age in place, but just the thought of keeping them safe and cared for overwhelms them. Are you worried about what it would take to keep your parent at home? From our years of experience caring for seniors throughout Tennessee, the benefits of aging in place outweigh many of the challenges. Check out 7 of the reasons why we think keeping your parent at home could help them live a longer and happier life!
Click here if you are interested in home care solutions!
They Can Maintain Social Connections.
Many seniors value the relationships they have at home and in their neighborhood. Whether they enjoy taking care of their pets or spending time with their neighbors, staying at home helps seniors to maintain relationships with people and things that make them happiest.
It Reduces Stress and Family Tension.
Moving your parent into a facility can cause feelings of betrayal, which leads to tension and distrust in your relationship. Not every senior is physically able to stay at home, but for many seniors, they just need a little extra help. If you, a relative, or a hired professional can handle some of their daily tasks, aging in place works! Even better, they'll feel more comfortable with your parent-child dynamics.
It's More Affordable.
While aging in place tends to be the most comfortable option for seniors, it's also the most affordable! Some seniors need nursing or assisted living facilities to support them. However, home care provides an affordable alternative that allows many seniors to stay in the comfort of their own homes. Our caregivers have been trained to provide your parent with personalized care that caters to their needs! We care deeply about "adding years to life and life to years".
Learn more about what home care can do for you and your family today!
They Can Keep Their Independence.
Nothing feels worse than losing pieces of who you used to be and what you used to do. If your parent can remain physically safe and comfortable in their home, it's probably the best place for their mental and emotional health! Their self-esteem will soar if they feel like they can live life the way they did when they were younger.
They Can Stay in the Home They Love.
Most people feel very connected to their homes. Maybe they built the home with their spouse, maybe they raised their children there, or maybe they decorated and turned their space into a meaningful home. Giving seniors the opportunity to age in place helps them to hold onto their homes and all of the memories made!
There are Many Resources Available to Them.
Many adult daughters and sons fear what could happen if their aging parent lives alone. Thankfully, aging in place has become safer and easier with new resources! If your parent needs a little extra help around the house, you could…
Make safety renovations to their home, adding walk-in bathtubs, wheelchair ramps, or extra handrails.
Use cell phones and push-button technology to communicate with your parents, their doctors, and emergency personnel who come into their home.
Work with a home care agency that sends caregivers to assist with activities of daily living at any time of the day.
Do you think your parent needs the help of a caregiver at home? Read more about the signs we notice in seniors who could benefit from the assistance of a caregiver.
They Can Uphold Family Traditions.
During the holiday season, most people think about the family traditions they love! Many seniors enjoy playing host or hostess for their family, so even as they age, they feel best when they play a role in family festivities. What could be better than letting them host family gatherings at home, just with some additional help?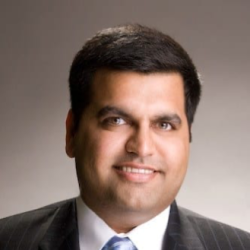 Latest posts by Kunu Kaushal
(see all)