Honest, capable, and kind, our caregivers assist your loved ones in their home so you can spend less time worrying about them and more time enjoying life with them for years to come.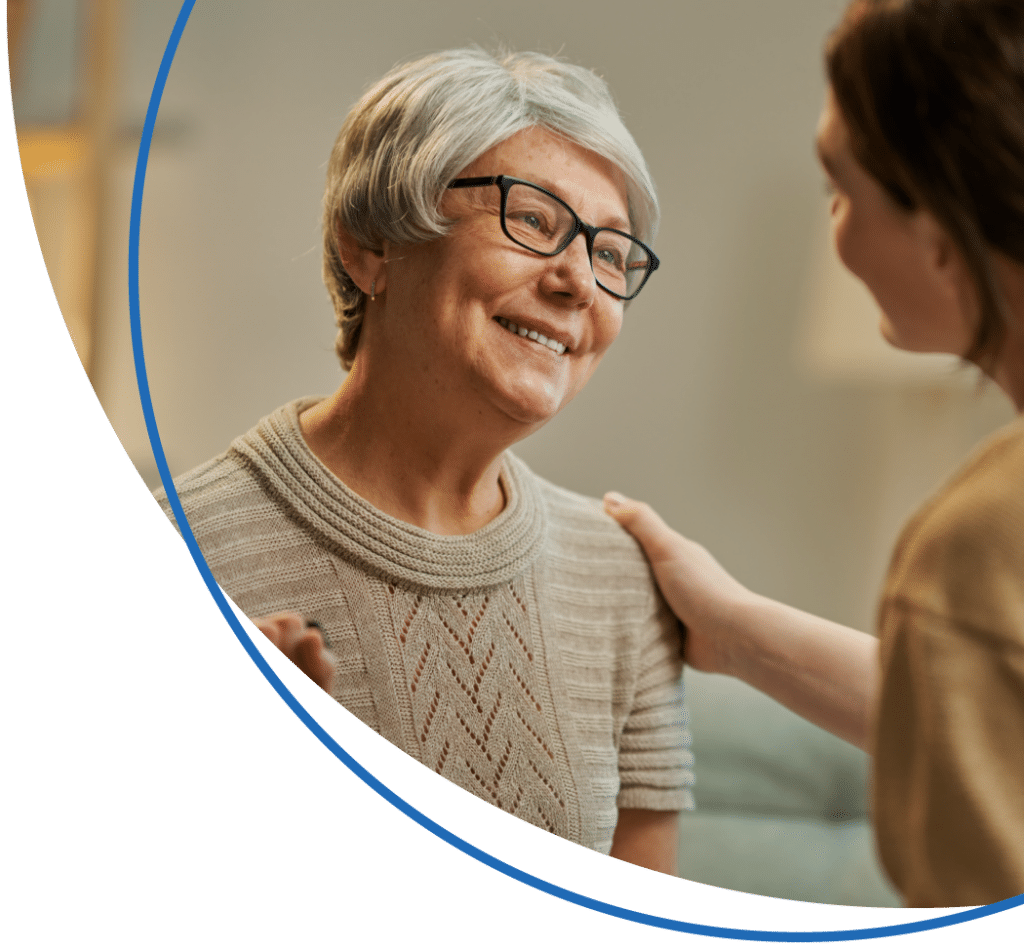 Providing Senior Home Care in Nashville, Brentwood, Nolensville, Gallatin, Hendersonville, Smyrna, Murfreesboro, Mount Juliet, Lebanon, Goodlettsville, Davidson County, and surrounding areas.
As we age, it can become more difficult to do the things that we were once able to with ease. For seniors, this can often mean having to move out of their homes and into a retirement home or other assisted living facility. 
However, there is an alternative: senior home care services, which allow seniors to remain in the comfort and familiarity of their own home while still receiving the assistance they need. By better understanding senior home care, we can ensure that our elderly loved ones have access to the quality care and support they deserve.
An estimated 12 million Americans are receiving elder care services from family members or paid caregivers. 

There are currently more than 40 million caregivers in America and 70% of them are providing unpaid services to their loved ones.
What a powerful reminder that when it comes to caring for seniors, it's not all about providing services; it's also about truly listening and understanding them on an emotional level.
What Is Senior Home Care?
Senior home care is a service that can help seniors age in place. It involves providing assistance with everyday activities such as:
Housekeeping
Laundry
Light Meal Preparation
Personal Hygiene
Medication Reminders
Companionship
In-Home Safety
Support and Reassurance
Errands and Shopping
Family Respite Care
This type of service allows seniors to maintain their independence and remain in the comfort of their own homes, surrounded by familiar people and things. It can be tailored to meet the specific needs of each individual, whether they require full-time or just occasional help.
Home care professionals are passionate about providing compassionate support to seniors and helping them stay safe while remaining independent. 
They provide much-needed companionship, which can be especially beneficial for those who may be feeling lonely due to social distancing or other circumstances. Home caregivers also provide reassurance to families that their loved ones are safe and well cared for.
How To Find A Quality Senior Home Care Provider
Finding quality senior home care for a loved one is an important decision that requires research and thoughtful consideration. Providing elderly in-home care can be a great way to help seniors age in place, so it's important to find the right provider.
Start by asking friends and family for referrals, or reach out to local agencies that specialize in elderly care.

Additionally, contact your state licensing agency to make sure the provider has the necessary credentials and certifications. 

Once you've narrowed down your search, ask questions, read reviews, and schedule a meeting with the staff.

Make sure to check references from other families who have used their services. 

Overall, look for signs of compassionate caregivers with experience in senior home care. It's also important to ensure your loved one feels comfortable with their new caregiver as well.
Does Medicare Pay For Senior Home Care?
When it comes to senior home care, many families have concerns about how they can pay for the necessary services. Does Medicare cover senior home care? This is a very common question and the answer is complex.
Medicare does not directly cover in-home care services, however there are certain programs that can help you pay for some of these costs. Here are five things to keep in mind:
Medicare Part A

may cover some skilled nursing services that are provided by a licensed professional in your home, such as physical therapy or speech therapy.

Medicare Part B

sometimes covers some medical supplies used at home, such as walkers or wheelchairs.

State Medicaid programs may provide additional assistance with costs associated with personal care services and other needs.
VA Aid and Attendance Pension Benefit

may cover the cost of long-term care partially or in full.

Finally, long-term care insurance plans

may offer coverage for some in-home care services.

Speak with the professionals at Senior Solutions Home Care. We can answer your questions and point you in the right direction for financial resources.
At Senior Solutions, we have refined our care management skills and developed high care standards to ensure the best care for our clients and their families, find out what makes us different.
Available for long or short-term care, our caregivers are required to receive ongoing skills training, and have all passed both state and national background checks.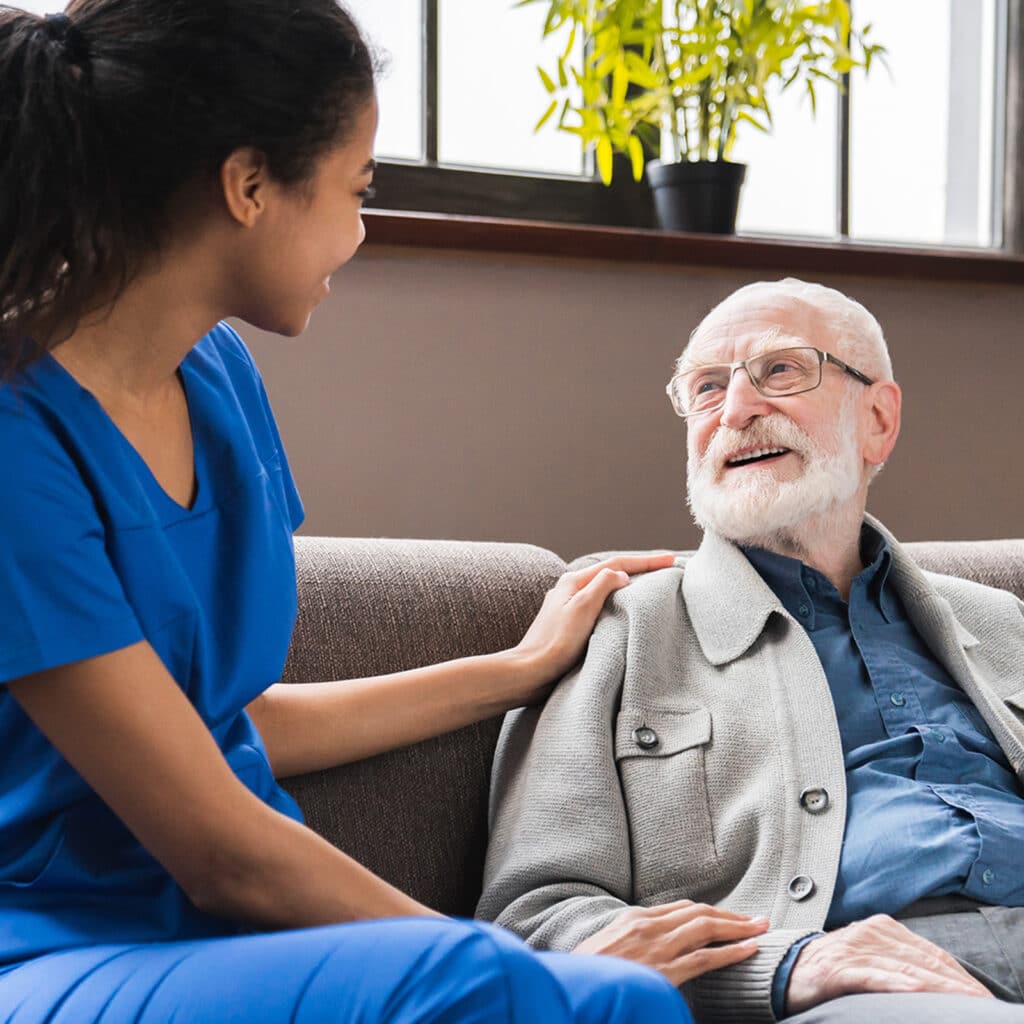 Benefits Of Senior Home Care
From providing companionship to helping with everyday tasks, senior home care is an invaluable service that can be tailored to meet the needs of each individual. 
Seniors can continue living independently, while still having access to help when they need it most. Caregivers offer a variety of services, like help with bathing, dressing, meal preparation, transportation, housekeeping and more.

Not only does senior home care provide practical assistance that helps seniors maintain their independence, but it also offers emotional benefits such as friendship and companionship. 

Having someone to share conversation with or simply to spend time with can bring joy into the lives of seniors who may otherwise feel isolated or lonely. 

Additionally, caregivers keep an eye out for signs that something may be wrong—whether it's physical or psychological—and can alert family members if needed.

Senior home care is a wonderful way for seniors to age safely in their own homes while still getting the help they need. It's comforting to know that experienced caregivers are there to lend a helping hand when necessary while respecting the dignity and privacy of seniors at all times.
We offer a variety of solutions and services—all customized to your specific wants and needs! We're here to serve your family with comprehensive care so you don't have to navigate the challenges of aging alone.
Senior Solutions is not a franchise company. We are family owned, and our experience, compassion, and quality of care are at a higher level because of our personal touch. We are here to serve you when you need us. Our services are available 24 hours a day, seven days a week, 365 days a year. All of our caregivers are thoroughly screened, insured, and bonded. They're also our employees, meaning that we handle all the details: taxes, insurance, and backup support whenever it's needed.
We use a Care Managed Approach. You and your family will have access to geriatric care managers and senior advisers who will become part of your care team. We can coordinate with your doctors, specialists, and other professionals. At Senior Solutions Home Care, we take pride in our leadership team and all that they do for our company. Our leaders are trained in all aspects of our business and are constantly educating themselves on the healthcare and home care industries as a whole.