Although the holidays can sometimes become stressful, confusing, and lonely for seniors, they certainly don't have to be! Kids from one to 92—and beyond—can find so much joy in the memories just waiting to be made this time of year, even if they're not necessarily in the best physical or mental shape. Help the seniors in your life by spreading holiday cheer and including them in fun, safe activities that remind them of the spirit of the season. If you're having trouble deciding on a holiday activity, take a look at some of our favorite suggestions below!
*Keep in mind that an activity doesn't necessarily have to be SUPER exciting to be special and meaningful for both you and your senior to enjoy it.
Make a fun holiday craft.
Use garland to make a holiday wreath, popsicle sticks to make Christmas tree ornaments, or clove and oranges to make a pomander. The options are endless but no matter what you decide to make, the time spent together is worth everything.
Bake a special treat.
Bake cookies or another festive holiday treat and pair it with a nice cup of tea or coffee. You and your senior will love the quality time spent in the kitchen…almost as much as the tasty finished product!
Cook the holiday meal together.
Ask your loved one to let you in on all the secret family recipes that you and your relatives usually enjoy during the holidays. As you cook together, you'll not only gain newfound culinary knowledge, but also a beautiful memory that will last a lifetime.
Sing Christmas carols.
No matter what your age, everyone loves a good jam session! Pump up the classic Christmas tunes and sing them out loud and proud. If your loved one is feeling up for it, you might even consider getting a group together to go caroling!
Play card games and board games.
If the weather outside is frightful or perhaps your senior doesn't feel much like moving around, a card or board game by the fire might just be the perfect activity.
Host a holiday movie night.
With buttered popcorn, extra pillows, and warm blankets to cuddle under, we can't think of a better way to spend a cozy night in than a holiday movie night! Choose an upbeat holiday classic such as It's A Wonderful Life, Scrooged, Home Alone, National Lampoon's Christmas Vacation, A Christmas Story, or the Polar Express!
Go shopping.
Seniors need to go Christmas shopping too, you know! Give your loved one a hand by taking them along with you while you shop for your gifts. Make sure to take things slowly and use the time together to get to know each other even better. Who knows, you may even get a clue as to what they're hoping to receive this holiday season!
Enjoy a meal at a favorite restaurant.
Take your loved one out for a nice holiday meal at a favorite restaurant. It's always a good idea to choose a peaceful, quiet atmosphere so that you can enjoy quality conversation without unnecessary stresses and distractions.
Find a local show, event, or musical.
Use your local newspaper, social media channels, or even Google to find out about local shows, events, concerts, and musicals in your area that might be of interest to your senior loved ones. Help your senior feel extra special by making a night out of the occasion!
For several holiday events in the Nashville area, check out this list from Nashville Guru!
Wrap presents together.
Many seniors are pros when it comes to wrapping presents in colorful paper and bows…and so chances are your loved one could probably teach you a thing or two about how to wrap your own Christmas gifts this year. Plus, it can be fun for the two of you to keep the gifts' contents a secret together!
Take a neighborhood stroll.
Enjoy the crisp winter air with a nice walk around the neighborhood. Just make sure you're both dressed properly!
Listen to music.
This goes without saying, but if you and your loved one are spending time at home, make sure that some holiday music is on in the background. Ask your senior about his or her favorite songs and share yours as well!
Decorate the house.
Whether you're spending time in your senior loved one's home or your own, include your loved one in the decorating process. It's always fun to dress up your home for a change of scenery. If you help decorate your senior's home, just make sure you also help with the takedown process after the holidays, especially if your senior struggles with mobility.
Take a trip to the movie theater.
Taking your loved one to see a movie at the movie theater is an excellent idea. We suggest picking a film that is uplifting and comedic.
Skype or video chat.
If you are unable to visit with your senior loved ones due to distance, make sure to let them know that you're thinking about them during the holidays! Schedule regular Skype or Facetime calls to keep them in the loop, especially if they are unable to attend an important holiday get-together near you!
Things To Keep In Mind
It's important to encourage your senior loved ones to take part in the holiday festivities whenever possible, but make sure you're not pushing them too far. Older adults do not have as much energy as they used to, though they will most likely try and keep up with the group. Be on the lookout for signs of fatigue and suggest breaks and naps as needed.
In addition, if your loved one struggles with Alzheimer's or dementia, you should modify your activities to avoid confusing or overstimulating them. The majority of the activities we have suggested here, however, are low-key enough that they can easily be modified to fit your senior's pace.
For more on this topic, check out our blog on tips for a safe and happy holiday season!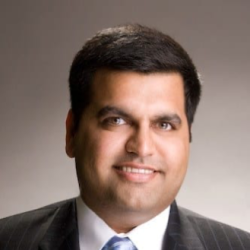 Latest posts by Kunu Kaushal
(see all)