The COVID-19 pandemic underscores the importance of public health initiatives in protecting the general population's well-being. The stakes are even higher for the population segment we serve at Senior Solutions — adults, ages 65+ — who have been the hardest hit by COVID.
COVID Has Changed the Rules of the Game
As of this writing, we've been living with the "new realities" of COVID for eighteen months – since March 2020. The Nursing Home industry has shrunk dramatically while home care for seniors aging-in-place at home has grown. Through it all, COVID-19 has served to shine a light on the critical role that public health plays in managing the pandemic. Plus, we are reminded of seniors' potential fragility and the precautions needed to protect them under pandemic circumstances.
Consider —
We hear daily reminders of the public health organizations that serve us, provided by the media, through our employers, schools, healthcare providers, and others: 
Centers for Disease Control (CDC) 

World Health Organization (WHO)

Food and Drug Administration (FDA)

Plus, other government/global agencies.
New terminologies have entered the lexicon, like:

Practicing social & physical distancing,

A new classification of personnel – our essential workers,

Contact tracing and Herd immunity.
In conjunction with large-scale testing, mask-wearing, and the development of efficient vaccines, these practices have slowed the spread of COVID infections. But given the current resurgence of the pandemic and arrival of the Delta Variant, the goal of finding ways to support public health efforts remains urgent.
Vaccines are nothing new. For decades, we have typically received vaccinations for diseases like polio, smallpox, measles, mumps, tetanus, rubella, and Hepatitis B. Plus, vaccine mandates are required for specific population segments, including school-age students, healthcare professionals, and U.S. troops.
A constant thread running through the reason to get the COVID vaccine is that the only reason we no longer have polio, smallpox, measles, mumps or rubella is because a vaccine was successfully developed to eradicate these diseases.
We hope to eradicate COVID. Yet, history shows that the eradication of the 1918 Spanish Flu pandemic (50 million deaths: CDC,) was followed by the 2009 Swine Flu (575,400 deaths: CDC) and now the COVID virus (4.5 million deaths: Worldometer.) These start historical facts require constant vigilance by public health organizations. 
"When vaccines are developed, as they will be, and made available to everyone, COVID-19 will slowly recede into the past. Yet the weak health systems, lack of sufficient hygiene, and frequent lack of trust in health and political authorities that contribute to the toll of infectious diseases will remain. As will the regular toll of disease and death these take because systems are not in place to protect people's health, especially that of the marginalized among us."
– Health and Human Rights Journal, June 2020
The need for vigilance seems to be matched by the general public's support for more funding of public health institutions. Well before the COVID pandemic arrived, in 2016, there is evidence that U.S. adults supported increased funding for the FDA:
| | |
| --- | --- |
| Response | Percent |
| Very important | 33 |
| Somewhat important | 40 |
| Not too important | 10 |
| Not at all important | 4 |
| Do not know | 13 |
"How important is it to increase funding for the FDA?"
Source:  Research!America poll of U.S. adults, January 2016.
___________________________________________________________________________
The Most Common Health Concerns for Seniors
Source: everydayhealth.com
Viruses and pandemics aside, public health practices aim to raise awareness of diseases and medical conditions and communicate how to prevent or live with them. It's especially critical for aging seniors, the population served by Senior Solutions. And public health takes on even greater responsibility for those seniors who have chosen to age-in-place and require in-home care.
According to the CDC, there is good news for our elderly clients: Americans today can expect to live longer than ever before. Once you reach 65, the data suggest that you can live, on average, another 19.3 years. For many, then, senior living includes carefully managing chronic conditions to stay healthy.
Here's a summary of the top diseases and medical concerns that most affect seniors paired with public health information on managing them: 
Condition
Public Health Facts & Advice
1. Arthritis

Affects half (49.7%) of all adults, 65+
Consult with MD to develop right activity plan

2. Heart Disease

Affects 37% of men and 26% of women

3. Cancer

Leading cause of death among adults, 65+
Early detection/screenings
Improve quality of life: take MD Rx & advice

4. Respiratory Diseases

COPD, Asthma, Chronic Bronchitis, Emphysema
Lung function tests, oxygen usage, correct Rx

5. Alzheimer's Disease

Spectrum: cognitive impairment & dementia too
Need to diagnose and treat where on spectrum

6. Osteoporosis

Can contribute to mobility impairment / disability
Bone density monitoring

7. Diabetes

Affect 25% of adults, 65+
Early detection, make changes in diet early

8. Influenza & Pneumonia

In the top eight causes of death among 65+
Annual flu shot, Pneumonia vaccine

9. Falls

Among leading causes of seniors visiting ER's
Assess home for tripping hazards, bathroom slips
______________________________________________________________________________
Senior Solutions and Public Health
At Senior Solutions, the health and well-being of our clients and staff always comes first. A good example of the care we take can be found in the COVID precautions we outline for our staff and caregivers. 
Beyond these four basic protocols, we follow up with more safety measures:
If you have recently travelled or spent time with other people who have flu-like symptoms, track your own health and take extra precautions. 

Cover your mouth with a sleeve or tissue when you cough and sneeze. 

Don't touch your eyes, nose, or mouth with unwashed hands. 

Check the glove supply in all clients' homes! Disinfect and clean their homes whenever possible. 

Talk to your clients and their families to see how they feel and how we can best help. Tell your Service Supervisor if a client is experiencing flu-like symptoms.
We also provide links to materials that our employees use to broaden their knowledge and capability of how to handle COVID professionally:
Essential Workers Document: Essential Services Designation Letter
Essential Applicants Document: Applicant Temporary Pass
For Senior Solutions Caregivers: COVID-19 Announcement to Caregivers
For Senior Solutions Clients: COVID-19 Announcement to Clients
Signs and Symptoms of COVID-19: CDC: COVID-19 (Coronavirus)
Hygiene Video for COVID-19: Relias Hand Washing Training
Transportation COVID-19 Guidelines: COVID-19 Announcement
Finally, Senior Solutions partners with experts who specialize in specific areas. For COVID, we find the scale of training that is needed to bring our workforce up to speed can be challenging. Instead, we work with Realis (https://www.relias.com/topic/coronavirus) which offer a free battery of best practices training courses to prepare for working in the new COVID marketplace: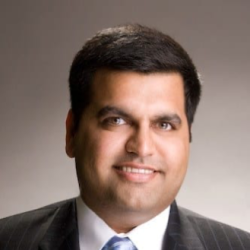 Latest posts by Kunu Kaushal
(see all)