Many seniors begin to neglect tooth and gum health as they age, especially those who wear dentures! However, especially for seniors who suffer from other health problems, proper dental hygiene remains key to total health. What can you do to maintain dental health for seniors? Check out some of our fast facts and tips below to keep your smiles bright, healthy, and beautiful!
Common Dental Problems for Seniors:
Dry Mouth:
Dry mouth occurs when the mouth doesn't produce enough saliva and affects acid levels. With dry mouth, many seniors experience difficulty with swallowing, digestion, and tooth and gum health. Especially because over 500 medications can cause dry mouth, seniors and their caregivers should monitor medication side effects closely!
Root and Coronal Caries:
In their most basic form, caries usually are called cavities. This tooth decay affects both roots and jawbones. To prevent or slow the growth of caries, take care of your oral hygiene and eat a healthy diet!
Periodontitis:
Periodontis is a gum infection that causes inflammation and pain for many seniors. Periodontitis develops from bacteria buildup, so remember to brush and floss well!
How Can Caregivers Help?
Caregivers can directly and indirectly assist seniors with dental care in many ways. We've come up with just a few ideas here:
Assist with brushing and flossing. It may also be a good idea to set reminders!
Clean dentures thoroughly on a regular basis. Many seniors don't realize that dirty dentures can hurt their gum health.
Make sure that your senior schedules regular dental cleanings. Offer to take them and speak to the dentist whenever you have questions or concerns!
Help them to understand the side effects of their medications. Especially for seniors who suffer from health problems like diabetes, arthritis, or osteoporosis, their oral health may require special attention!
Dental health for seniors is important to the total health of the aging population. Without proper oral care, seniors can potentially suffer from pain, infection, and other preventable conditions. Interested in learning more about dental health for seniors and the best ways to take care of their smile? Check out the full PDF below!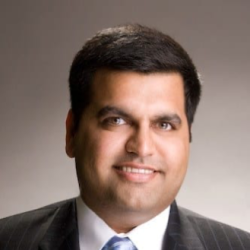 Latest posts by Kunu Kaushal
(see all)