We all know that remaining both physically and mentally active can help our minds, bodies, and spirits remain healthy as we age, and despite popular belief, there are plenty of ways in which to do so! The hard part is actually gaining the courage to get ourselves out there to try something new!
If you or your loved one is in need of some inspiration, take a look at some of our favorite suggestions on becoming more active within your community…and we don't just mean bingo.
Take a group exercise class.
No matter what your age, working out in a group is always more fun than working out alone. Consider taking a yoga class to improve your balance and flexibility, a weight lifting class to increase your strength, or even a dancing or Zumba class to get your groove on…and laugh a lot in the process. If you're not comfortable taking a group gym class, get a group of friends together for a group walk, or consider purchasing Wii Sports to bring the gym to you!
Join a club.
Clubs are a great outlet for connecting with others, and we firmly believe that there is a club out there for everyone. Read and discuss your favorite novels in a book club, get your hands dirty in a gardening club, or test your brainpower in a trivia club. If none of those options sound like something you would enjoy, you might like to participate in a gaming group, such as a scrabble or chess club. You should be able to find a list of clubs that interest you at your local rec center, gym, church, community college, or even online through Google or Facebook!
Write a book.
Just in case joining a book club isn't enough for you, you might also consider working with a historian to write one of your very own. Capturing your own life story, through either written or visual means, is a beautiful and meaningful way to leave a legacy for your family and friends to hold onto for generations to come.
Take a class.
The mind is never too old to keep learning, so we encourage you to express yourself and your interests by taking a class on your favorite subject. Your local community college surely offers several course topics that might be of interest to you, including classes in art, music, photography, business, literature, science, and more! Plus, it will give you a great opportunity to interact with people of all ages and spread your wisdom and knowledge to those who need it.
Go see a show.
Get a group together to see films, movies, live music, and theater events in your area. You can use the internet and social media to find events happening near you and prepare to be whisked away for an evening of fun!
After all, life doesn't stop being fun at a certain age! At Senior Solutions, we believe that every senior deserves the opportunity to live life to the very fullest. That's why our caregivers go above and beyond to make sure that their senior remains active in the community. Even if it can be scary to try something new, we will always encourage you or your loved one to do just that!
Caregivers, the work that you do to keep your clients happy and active is so important. If you need any tips or ideas for building a meaningful relationship with your client, please click here!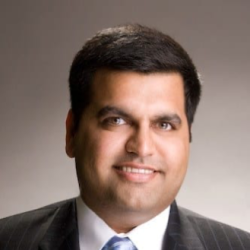 Latest posts by Kunu Kaushal
(see all)