Our healthcare workers, seniors, and so many others have watched their lives flip upside down over the past several months, spending more time in high stress working conditions or total isolation respectively. As the world starts opening and we begin relearning "life", it's easy to see why many people feel deflated and discouraged by their new normal.
What can we do to encourage and bring moments of joy to those most affected by our world's changing landscape? Introducing: Senior Solutions Home Care's Letters Offering Vital Encouragement (L.O.V.E.) Project. L.O.V.E. compiles hundreds of messages of hope from the mouths of local kids, with many of their messages focusing on two specific audiences. Some of their messages are for seniors, encouraging them to stay strong and hold onto hope as many of them experience increased isolation during this time of social distancing. Other messages address healthcare heroes from every field, thanking them for the tireless work that they do to help others.
As you engage with the L.O.V.E. Project, we encourage you to check out all of the sweet variety from our community's kids. You'll find video messages, photos and drawings, letters with messages (both inspiring and amusing), and even the occasional knock-knock joke! Whether you're working on the frontlines or rarely leave your couch, we guarantee that these messages will bring a much-needed smile to your face.
We would like to give a special thanks to the Battle Ground Academy staff and students who played such a vital role in creating these pieces of encouragement. Thank you for making a world of a difference just by being YOU!
After a life-changing and world-changing experience like COVID-19, what will change and what will remain? While our new normal looks totally different from the normal we've always known, certain simple joys, like the sweet and encouraging words of children, are sticking around for good. What isn't there to L.O.V.E. about that?
Read More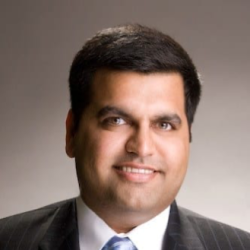 Latest posts by Kunu Kaushal
(see all)