Mental health is a key health factor that many people overlook. Whether you're a senior struggling to adjust to life changes or a family caregiver who feels overwhelmed, don't be ashamed of what you're feeling; pay attention to your mental health before it becomes a bigger problem and hurts other parts of your health! To take care of your mind and improve your overall outlook on life, check out our top 5 mental health tips for seniors and their caregivers below. Your health and happiness matter!
Divide your day into manageable tasks.
Daily life can be overwhelming sometimes. Are you a senior who can't keep up with all of the household chores and activities that you've set for yourself? Are you a caregiver who's trying to find a healthy work-care-life balance? Plan your days and schedule enough time for the things that you want or need to get done. One of the biggest stressors on mental health is when we set too many priorities!
Key tip for seniors: some household and routine tasks might take you longer than they used to. Plan for extra time so you won't get overwhelmed or frustrated when you are running behind!
Key tip for caregivers: If you're a family caregiver, look into local home care agencies that offer respite care and schedule a visit! You can use this extra time to complete tasks or personal goals outside of caring for your loved one.
Learn more about respite care and home care solutions for your loved one here.
Schedule time for something you enjoy.
When you're scheduling your daily tasks, don't forget to budget time to relax and enjoy things you love! While this time might feel lazy or unproductive, taking a bubble bath or watching your favorite movie gives your mind the time it needs to rest and recharge. Especially for caregivers, it's so important that you take regularly scheduled breaks so that you don't suffer from compassion fatigue.
Learn more about coping with compassion fatigue here.
Use your five senses to regain control.
Are you experiencing a moment of total panic or anxiety and looking for a way to regain control? Try focusing on how you use your five senses and take deep breaths! Here are some questions you can ask yourself:
What are five things I've seen today?
What are five things I've touched today?
What are five things I've heard today?
What are five things I've smelled today?
What are five things I've tasted today?
This activity can help you take your mind off of a stressful situation or moment by redirecting your focus.
Communicate with friends and family.
Do you have a family member or friend who cares deeply about you and your well-being? Talk to them about how you're feeling and what you are struggling with, especially if you are experiencing a new mental or emotional health challenge! At the end of the day, it is your decision who, when, and how to talk to someone about your mental health, but for many people, talking helps them to process and address their biggest mental health struggles.
For more tips on how to talk about your mental health with family and friends, check out this resource from the National Alliance on Mental Illness
Seek out professional help.
Do you think you might be struggling with anxiety or depression? Are you struggling with motivation or the desire to do things you used to enjoy? It might be time for you to seek out professional help for your mental health. Talk to your physician about how you're feeling and find out what mental health professionals they recommend to help you! They may also be able to prescribe a medication that will ease some of the pains of mental health. If you feel like you might need more help than you or your loved ones can provide, just remember: there is no shame in getting the help you need for your mental health. If our minds aren't healthy, everything else will suffer as a result!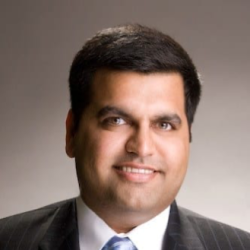 Latest posts by Kunu Kaushal
(see all)