Are aching muscles, joints, and other pains getting you down? Believe it or not, your pains might be telling you that you need more exercise in your life! Most seniors live a sedentary lifestyle, staying at home and sticking to leisure activities. While it makes sense for seniors to be careful as their muscles and bones become more fragile, that doesn't mean that they should cut physical activity out of their life entirely. According to the CDC, physical fitness and exercise help seniors to lower their blood pressure and prevent heart disease, along with many other health benefits. Are you interested in getting back to exercise but not sure how to start? Check out our six tips for seniors to maintain physical fitness and exercise below!
Readers Also Read: Heart Health For Seniors
Do activities you already love.
Did you know that some of your favorite activities might already be keeping you active? Some of the best activities for moderate exercise include:
Gardening
Dancing
Going for a Walk
Swimming
Whether you're walking around a shopping mall with your grandkids or dancing around the living room with your spouse, keep doing these activities to help your body stay in shape as you age! You'll enjoy yourself and experience many other health benefits on top of that.
Stretch before working out.
Our muscles become more rigid and fragile as we age, so it's important that you stretch regularly to avoid muscle tears and injuries. It's especially important that you stretch before doing any other workouts where you could injure yourself. Some great stretches for seniors include stretching your arms above your head, taking shallow lunges, and arching your back. Check out this resource from Silver Sneakers for other good stretches for seniors to try!
Find a workout partner.
Are you worried about falling or injuring yourself while you exercise? Do you need some tips or support to get you motivated for physical activity? Try finding a workout partner! This could be a friend, a family member, a caregiver, or even a personal trainer. They can work out with you or they can show up to help you monitor your progress and safety. Physical fitness can be tough, but it can also be fun when you share it with someone else!
Fuel your body with healthy foods and water.
So much of the overall success of our workouts comes from how we fuel our bodies. What are you eating and drinking when you do something physically active? Try to focus on the following dietary habits to give you your best energy:
Healthy Carbohydrates include whole grains, fruits, and vegetables. These provide great, healthy energy before and after a workout!
Lean Proteins should be eaten after workouts to help with muscle repair and strengthening.
Water helps you to stay hydrated, stay energized, and keep your muscles and joints at peak performance.
Are you interested in learning more about healthy meal planning? Check out our blog: 6 Tips for a Senior-Friendly Meal Plan
Don't overdo it.
Soreness is okay, but pain may be a sign that you've injured yourself. Be gentle and kind to your body while exercising. It's okay that it can't do some of the same things it did when you were younger! Work out regularly, but don't work out for hours at a time or participate in exercises that put pressure on parts of your body that are already hurt. Modify your exercises to match your needs and take regular breaks. Part of being physically fit is giving your body the rest and recovery it needs to get back out there!
Ask your doctor for fitness recommendations.
Your doctor is a trained healthcare professional, which makes them one of the best sources of advice for your physical fitness plan. Talk to them about what hurts and ask them what they think you can and cannot do to stay physically active, based on your health conditions. They will have activity tips and will also know physical therapists and trainers if you need additional help.
Conclusion:
Even though physical activity becomes a bigger challenge as we get older, the health benefits of physical fitness and exercise make the occasional walk or stretch well worth it! Think about the physical activity you already do in your daily life, and talk to your doctor to see if you are already doing enough. No matter what you decide to do to stay physically fit and active, just know that you are doing one of the best things to "add years to life and life to years"!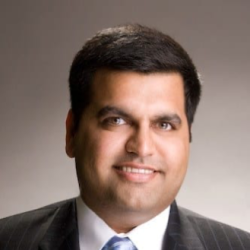 Latest posts by Kunu Kaushal
(see all)