It's easy enough to know what seniors should eat to stay healthy and manage their health conditions, but it's not-so-easy to put those nutrition plans into action. Seniors are dealing with many things in their lives that affect their nutrition, including decreased activity and appetite, a smaller taste palate, and health conditions that might restrict their food choices. As their caregiver or loved one, what can you do to help them make the right food choices for themselves, even when it gets tough? Check out our 7 Tips for Caregivers: A Guide to Senior Nutrition:
Readers Also Read: 6 Tips for a Senior-Friendly Meal Plan 
Get creative with recipes.
Does the senior you care about refuse to take their vitamins or medicine? Do they prefer to eat their favorite sweets and junk food? Try meeting them halfway with fun recipes that include healthy elements! Here are some healthy and semi-healthy solutions that could work for them:
Get them started on smoothies with sweet fruits, but mix in leafy vegetables, avocado, and other vitamins and minerals that they might need. The smoothie taste will mask the other tastes!
Introduce them to dark chocolate when they get a sweets craving. Dark chocolate is filled with antioxidants, which are especially good for their heart.
Make their favorite foods, but try healthier cooking methods and ingredient replacements! Use an air fryer to make fried chicken, test out coconut or almond flour, sweeten things with agave or honey, and find versions of their favorite foods that are fortified with vitamins!
Make healthy snacks throughout the day.
It is completely normal for seniors to lose their appetite as they age, but it's still important that they get important nutrients through their diet. If they are no longer interested in large meals or cooking, try making them healthy snacks to eat throughout the day. It will keep their metabolism up and may feel like less of a stressor than mealtime routines!
Check for signs of malnutrition.
As a caretaker for a senior, whether you see them everyday or check on them periodically, here are some signs of malnutrition to watch and listen for:
A decrease in appetite or thirst
Increased irritability or depression
Increased exhaustion
Frequent illness
Longer recovery times from injury
If you notice any of these symptoms, talk to a medical professional to find out if your loved one is suffering from malnutrition or another health issue! (Medical News Today)
Know dietary needs for their health conditions.
Arthritis: You can decrease arthritis pain and many other kinds of inflammation with Omega-3 fatty acids and Vitamin C, which can be found in nuts, seafood, citrus fruits, and green tea.
Heart Disease: You can improve heart health and function with healthy fats, Vitamin B, and antioxidants, which can be found in foods like olive oil, nuts and seeds, whole grains, most fruits and vegetables, soy, and dark chocolate.
Dementia: Brain function can be improved with choline, Omega-3 fatty acids, and other vitamins, which can be found in foods like nuts, eggs, whole grains, and seafood.
Osteoporosis: Calcium, Vitamin D, Magnesium, and Vitamin K improve bone health and can be found in foods like broccoli, avocado, and milk.
Diabetes: Healthy fats, fiber, and low added sugars and sodium are important for diabetes management, and can be found in foods like vegetables, fruits, potatoes, and seafood.
Add vitamins and supplements.
Eating healthy is half the battle, but there are probably still some nutritional gaps in a senior's diet. Talk to a healthcare professional about your loved one's diet to find out if they are missing any key nutrients! Use supplements to help them get what they aren't getting from their diet.
Find healthy meal services and meal plans.
Part of why many seniors struggle to get the nutrients they need is because preparing food is not as easy for them as it used to be. Take the danger, guesswork, and stress out of cooking by signing them up for a meal service! There are many meal services out there, such as Senior Solutions Nutrition, that are designed with senior dietary needs and easy preparation in mind.
Help them find community resources for food access.
Is your senior on a limited budget or pension? Even with limited funds, they can access the healthy foods and resources that they need through benefits like SNAP. Check out this list from the National Council on Aging for more food assistance resources.
Conclusion:
At the end of the day, senior nutrition is all about attention and balance. Pay attention to what they're eating and what they need, but help them to find foods that make nutrition more enjoyable for them! Keeping them healthy and happy with smart food choices is the key to adding years to life and life to years.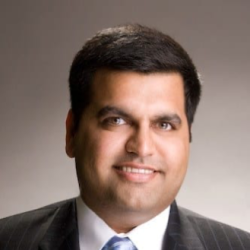 Latest posts by Kunu Kaushal
(see all)