Cancer touches almost everyone around the globe at some point in their lives, whether it affects them personally or hurts someone they know and love. Seniors over the age of 65 are especially susceptible to cancer, but unfortunately, they don't always have the knowledge or resources they need to take care of themselves after they receive that diagnosis. Are you concerned that you or your aging loved one could be at higher risk for cancer? Have you or your loved one already received a diagnosis, but you're not sure what to expect or what to do to stay as comfortable and healthy as possible? Check out this article for five facts that you should know about cancer and how it can impact seniors.
Some risk factors you can't control, but many you can!
Older age is the top risk factor for cancer, but even though aging is beyond your control, you can take steps to prevent cancer by avoiding other risk factors throughout your life. Some important steps you can and should take, whether you're 25 or 65, look like:
Wearing sunscreen any time you're outside, even on cloudy and wintry days.
Getting recommended cancer and health screenings from your doctor
Eating healthy, regular meals like those served through

Senior Solutions Nutrition

.
Quitting smoking and overconsumption of alcohol.
Finding regular physical activity that works for you.
Some of these tasks can become especially daunting as you grow older, but they are worth the effort and protect you from many other health issues beyond cancer!
Symptoms look different for every person and type of cancer. Know your body and talk to your doctor if something feels wrong!
Certain signs and symptoms, such as extreme weight loss or unusual body lumps, might be more common and easy to catch, but cancer shows itself through different symptoms depending on the type of cancer and other health factors for that person. Other common symptoms, such as fatigue and general pain, can feel subtle and can also indicate almost any other health problem, leading some people to overlook their symptoms until they get much worse. When it comes to your health and how you are feeling, just remember this: you know your body better than anyone else. If it feels like something has changed or isn't quite right, talk to your doctor as soon as possible! Even if it's nothing more than a cold, communicating with your doctor helps them to catch key symptoms for illnesses in their early stages. This can be a lifesaver for cancer patients!
Many seniors suffer from comorbidities that may affect their experience with cancer.
For many seniors who suffer from cancer, they also suffer from another chronic disease or health problem, such as diabetes or cardiovascular disease. If you receive a cancer diagnosis and struggle with other health problems, here are some important things that you need to consider:
You may be on medications for one disease that affects or directly interferes with the other medications. Make sure your doctor knows what medications you're already taking for other conditions!
The doctor who is treating your cancer should know about any other doctors you see so that they can communicate about and adjust your treatment plans as needed.
You will likely have more doctors' appointments, treatments, and other events on your schedule now. It might be helpful to put together a personal health calendar to help you stay organized.
Depending on your other health conditions, cancer treatments will make you feel weaker than other cancer patients without comorbidities. To keep yourself safe at home while undergoing treatment, make sure you have an emergency contact who can help you if you experience any problems with either health issue. It may even be helpful to bring a caregiver into your home or to have a personal emergency response system installed!

Learn more about personal emergency response systems here.
You might need more help with household and daily tasks during treatment.
Chemotherapy, radiation, and other cancer treatments have been known to cause extreme fatigue, dizziness, nausea, and other symptoms that can interfere with your activities of daily living. Once again, it's important that you have an emergency contact available for when you need them, but it's also helpful to have a friend, family member, or caregiver who can help you manage your household when you are feeling especially ill!
There are care options available to help you cope with cancer treatment.
Whether you are early on in an optimistic cancer diagnosis or you are nearing the end of a terminal battle, many different types of care are available to help you stay comfortable and supported. One type of care is palliative care, which is not used to treat the cancer, but to improve how the side effects affect your body. Other types of care, such as non-medical home care, home health, and hospice care are all available to help you, regardless of your abilities or current health status.
Are you interested in learning more about the different care options that are available? Check out our Transition Solutions Program and learn how we can help you find the right care fit for your needs.
Primary Source: worldcancerday.org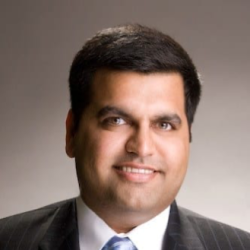 Latest posts by Kunu Kaushal
(see all)