Seniors often lose some of their mobility and quick reflexes as they get older, making it more difficult for them to drive their car. It can feel hopeless to lose the ability to drive, especially because it feels like losing their independence to come and go as they please. That's why Senior Solutions Transportation is here to help get where seniors want to go on their own schedule!
Senior Solutions Transportation is a fast-growing, fast-paced company providing non-emergency medical transportation and care to our clients. We are on a mission to provide flexible, reliable, easy-to-use rides so your loved ones can continue to live their lives with dignity and independence.
Our drivers main role is to transport and assist our senior clients with any form of medical treatment, appointment or other scheduled events, whether they're in a wheelchair or use a walker or cane. Our room-to-room service, compassionate drivers, and dedicated caregivers are there for your loved one every step of the way, no matter the distance.
How We Help
Senior Solutions Transportation enables clients to book rides directly for seniors and provides end-to-end visibility into rides, with an easy two-step process (fill out the online form, then receive a confirm or deny email from dispatch). Our flexibility supports the overflow of requests that would otherwise be declined.
"We hire compassionate drivers to handle our precious cargo – our clients," says Darrell McGregor, Director of Senior Solutions Transportation.
Expanded Services During Coronavirus
Our clients were an especially vulnerable group during this crisis, due to greater susceptibility to the virus. In addition, some were isolated without support, and felt scared to go grocery shopping.
In the wake of COVID-19, Senior Solutions Transportation expanded our services, helping the organization fulfill requests for Nutrition delivery, medical appointments, taking clients to the grocery store, and restaurant pickups.
Our drivers are flexible, empathetic and receive coaching on sensitivity to multiple populations, which is especially crucial during a crisis in which people have felt alone and isolated from their usual social activities.
Ways We Have Taken Precautions During The Pandemic
Our drivers wear Personal Protective Equipment
We do not transport COVID-19 passengers
Transportation vehicles are equipped with PermaSafe protective coating to ensure 99.9% clean transport
NEMTAC (Non Emergency Medical Transportation Accreditation Commision) Certified
"Our clients' feedback lets us know that we have been an asset in their communities and we intend to keep it that way," says McGregor.
Conclusion
If a senior is struggling with the idea of driving less, encourage them to try this affordable option and experience how much freedom they will still have.
If you're an organization who would like to partner with us, please email us at transportteam@sscares.com. To apply with Senior Solutions Transportation as a driver in the Greater Nashville Area, visit https://recruiting.paylocity.com/Recruiting/jobs/Apply/224333.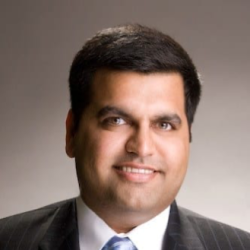 Latest posts by Kunu Kaushal
(see all)