Healthy habits remain important year-round, but are extra crucial in the chilly months of flu season! Your immune system struggles more as you age, so healthy habits make a difference! On the same note, if you are a caregiver who works with seniors, paying attention to your own health will help them to keep theirs. What can you do to stop sickness and help everyone else around you to stay healthy? Here are some healthy habits for seniors and caregivers that we think could help!
Manage your personal hygiene
Sometimes, good health is as simple as practicing good hygiene habits! To ward off germs, remember to…
Wash your hands well and often—especially after completing care tasks, working in the kitchen, or using the restroom!
Cover your mouth and nose when you cough or sneeze. Use your forearm—not your hands!
Avoid eating or drinking after other people.
Avoid touching your eyes, nose, and mouth.
Keep a clean home
Bacteria collect in all of the nooks and crannies of a house, so clean your home even more during flu season! If you care for a senior, you should help them to keep a clean home as well. Some good cleaning habits for disease prevention include:
Wiping down all counters, sinks, tables, and toilets with disinfectant.
Washing and changing bed linens.
Mopping and vacuuming floors.
Dusting, especially in hard-to-reach areas where dust collects.
Maintain a balanced diet
Certain vitamins and ingredients can do a world of wonders when it comes to your health! To keep your immune system strong, try foods with the following vitamins and properties:
Vitamin C can be found in most fruits, bell peppers, and broccoli. Citrus fruits are especially full of Vitamin C!
Vitamin D can be found in milk, some fruit juices, and eggs. If you want to get Vitamin D from fruit juice, make sure it's 100% juice with a label that says it's fortified with Vitamin D!
Beta Carotene can be found in plant-based foods, such as sweet potatoes, carrots, and tomatoes. Beta Carotene is what allows our bodies to make Vitamin A!
Probiotics are good bacteria that you can find in yogurt products. Avoid sugary yogurts and buy the ones with the biggest health benefits!
For more information on eating for your immune system, check out this resource from the Academy of Nutrition and Dietetics.
Exercise regularly
Exercise helps your immune system to stay strong and hearty! If you can only do limited exercise because of mobility or health limitations, talk to your doctor to see what exercises work best for you. It will get your blood pumping and help your body to ward off infection!
Get a flu shot
According to the Centers for Disease Control & Prevention (CDC), anywhere from 5% to 20% of people contract influenza each year. If your health will allow, you should consider getting a flu shot to protect yourself and those around you. Many drug stores, such as CVS and Walgreens, offer free flu shots with most health insurance plans! Even without health insurance benefits, the cost of a flu shot is much lower than the costs of recovering from the flu.
Stay home if you're already sick!
No matter how hard you try to stay healthy, sometimes you end up getting sick. What should you do then? Especially if you work as a caregiver, you should contact your office to let them know as soon as possible so they can find a replacement for any of your shifts! At the end of the day, you should stay home to focus on getting better and keeping your distance from seniors (and anyone else) who might catch whatever you have.
For more information on how to protect a senior's health, check out our blog post on preventative health strategies for seniors.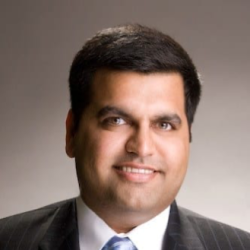 Latest posts by Kunu Kaushal
(see all)