Some people think loneliness only affects your emotions, but studies have shown that it can impact all aspects of your health! According to a study from the National Poll on Healthy Aging, 1 in 3 seniors suffer from loneliness. Loneliness causes a number of issues for seniors in the areas of memory, physical well-being, mental health, and even life expectancy. In other words, loneliness can make seniors sick! So what can you do to start building strong relationships with seniors in your life? Here are some of our ideas for improving their social, emotional, and physical health!
Find a shared hobby
For seniors who suffer from loneliness, a shared hobby or group activity may boost their spirits in just the right way! Here are some sample activities that can keep everyone active and engaged:
Bake some tasty treats
Play a board game or a card game together
Start an art project
Find a TV show that you both love
Attend a community event together
Make conversation
A listening ear and a great conversation can work wonders for someone who feels lonely! Tell each other stories, ask about current events, and always listen intently! It also doesn't hurt to learn their sense of humor and crack some inside jokes. Laughter is one of nature's greatest medicines!
Help them achieve their goals
Many seniors wrestle with feelings of failure as they age, especially as they realize that their body doesn't work as well as it once did. These feelings tend to isolate them, making them feel like no one really understands or cares about them anymore. For the important senior in your life, take the time to learn what they are struggling with and help them to achieve their goals! If they just had surgery that limits their mobility, assist and cheer for them as they do their physical therapy exercises. If they are struggling to eat healthy, help them to prepare their meals with ingredients that meet their dietary needs. Always be sensitive to their feelings and limitations, but don't be afraid to push and encourage seniors to work toward their goals! They'll feel proud of themselves and they'll appreciate having someone who cares so much.
Facilitate other relationships
Even if you're the most important person in their lives, seniors crave a feeling of community with other people. What can you do to help them achieve that? Here are some of our ideas:
Encourage them to call a friend or family member to catch up; if they are able, help them to plan a visit with that person!
Take them to community events and activities that they love.
Based on their favorite hobbies, help them to find classes and clubs that they will enjoy!
Loneliness affects everyone at one time or another, but there are so many ways to combat it! For the seniors in the life, fighting loneliness can make a world of difference for their health and happiness. What will you do to make them feel loved and heard?
For more ideas, check out our blog post about how to celebrate National Grandparents Day! We shared lots of ideas for group activities and fun ways to spend time together.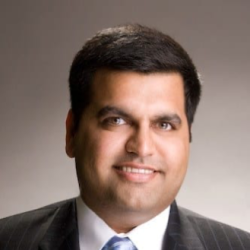 Latest posts by Kunu Kaushal
(see all)