Home care companion services allow people to stay in their homes longer by handling light housekeeping tasks, running errands, providing transportation, and offering companionship.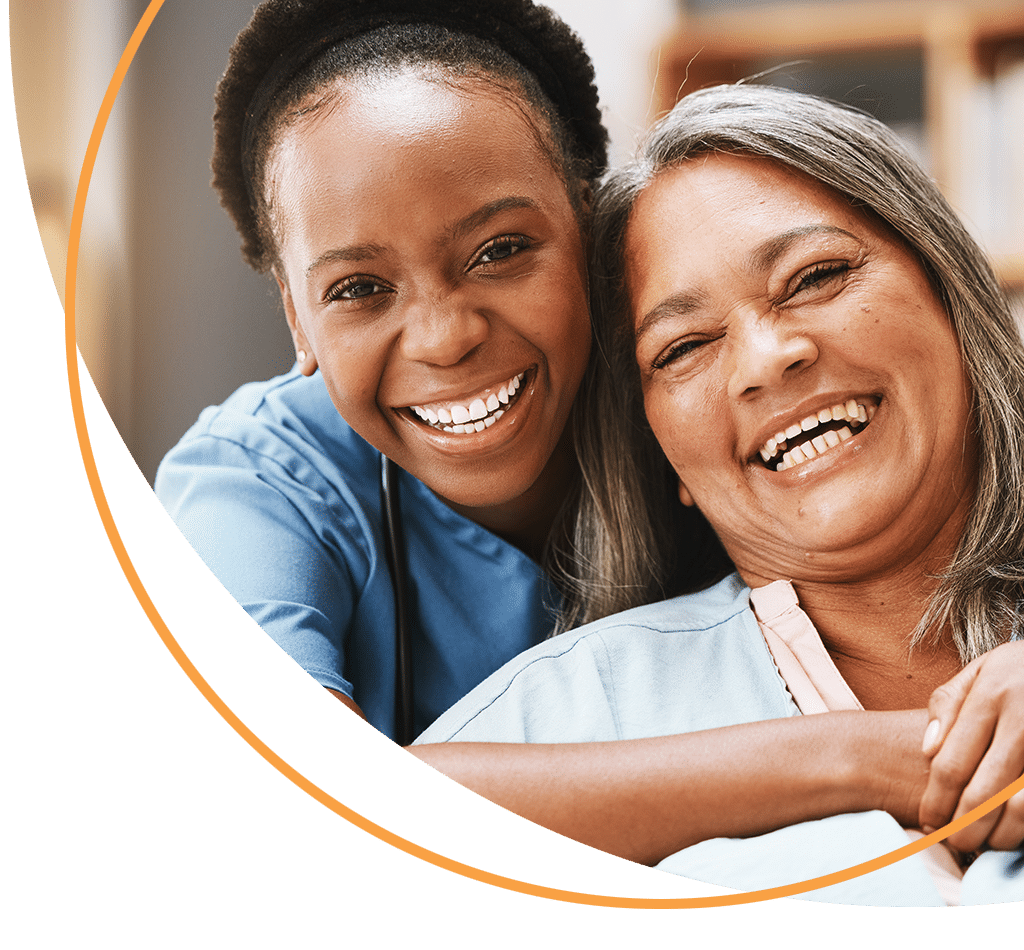 Providing Companion Care at Home in Nashville, Memphis, Knoxville, Cookeville, Jackson, Atlanta, Roswell, Hapeville, Johns Creek, Sandy Springs, College Park, Milton, Chattahoochee Hills, Alpharetta and surrounding areas.
It's important to understand how companion care helps seniors age in place. Not only does it provide companionship for those who may be feeling isolated or lonely, but it also gives family members peace of mind knowing their loved one is being looked after by a professional caregiver.
Companion care provides an invaluable service to seniors who wish to age in place. It is a form of companion care that enables elderly individuals to remain in the comfort of their own home, surrounded by familiar sights and sounds. This type of assistance can be incredibly beneficial for both seniors and their families, as it provides support and relief during times when difficulties arise.
Not only does non-medical home care provide companionship, but it also offers assistance with daily tasks and support such as:
Meal preparation

Housekeeping

Errand running 

Grocery Shopping

Laundry

Ensures seniors are safe

Keeps seniors comfortable

Provides emotional support 

Provides social interaction 

Alleviating feelings of loneliness or isolation 
From companionship to daily living assistance, companion care at home ensures seniors are able to remain safe and independent at home for many years to come.
How Non-Medical Home Care Can Help Seniors Age In Place
Non-medical companion care provides seniors with assistance with everyday tasks, allowing them to maintain independence. Caregivers can help with things like meal preparation, light housekeeping, and running errands. They also provide much-needed companionship and emotional support which can be especially helpful when family members are unable to visit on a regular basis.
Companion care is an invaluable service that makes it possible for seniors to continue living in their own homes as they age. It helps ease the burden on family members while providing physical and emotional support to those who need it most. With the right assistance and resources, aging in place can become a reality for many seniors.
At Senior Solutions, we have refined our management skills and developed high standards to ensure the best care for our clients and their families. Find out what makes us different.
Finding Companion Care Services
First and foremost, it's essential to find the right home care agency, like Senior Solutions.  
Do your research and determine what services you need and how much help you require. 

Ask friends or family members for recommendations, or look online for reputable agencies in your area. 

Once you've narrowed down your search, contact potential home care agencies and learn more about their services.
Finally, make sure they understand exactly what duties they will be expected to perform and that both parties are clear on expectations regarding payment and scheduling.
With careful consideration of these factors beforehand, you can ensure that you're hiring the right agency with the appropriate caregivers needed to support seniors as they age in place at home with dignity and grace.
Tips For Helping Companion Care at Home Work for Your Senior
First and foremost, it's important to understand the individual needs of each senior. This means assessing their physical, mental, and emotional health and current level of independence. Listen carefully to their concerns and prioritize their goals.
Communication is key – look for someone who is patient, compassionate, and reliable. Additionally, ensure that the caregiver has an understanding of safety protocols when providing care in the home.
To make sure everything runs smoothly during the companion care process:
Establish clear expectations from both parties

Set boundaries

Create a schedule

Encourage open communication between everyone involved

Establish trust

Address any issues or concerns immediately

Maintain respect on both sides

Respect each other's time and space

Show appreciation for one another's efforts
Having these tips in mind will help you create a successful experience with companion care at home that ensures your senior loved one can safely stay in their own home while receiving much needed companionship. With the right preparation and attitude, you can provide your senior with quality care while also allowing them to maintain their sense of independence as they age in place.
Available for long or short-term care, our caregivers are required to receive ongoing skills training, and have all passed both state and national background checks.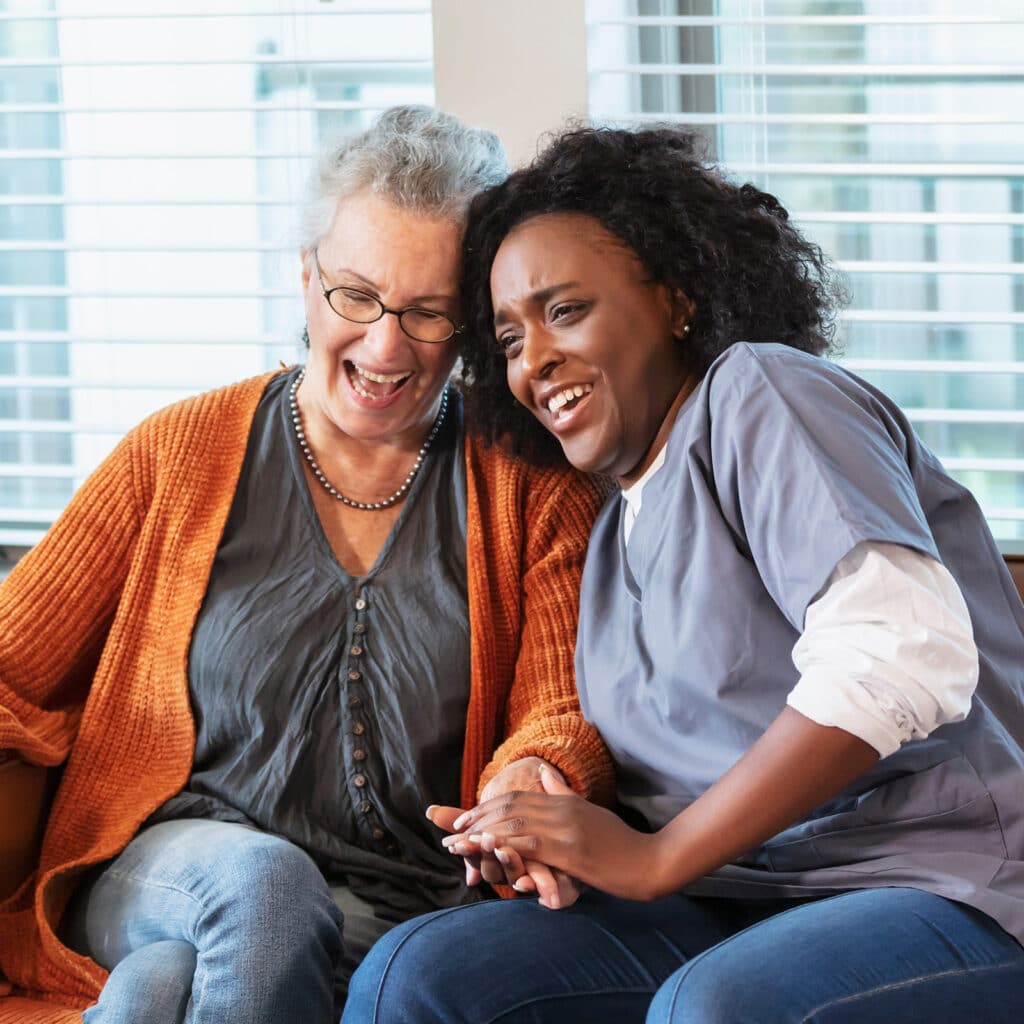 We offer a variety of solutions and services—all customized to your specific wants and needs! We're here to serve your family with comprehensive care so you don't have to navigate the challenges of aging alone.
Benefits Of Companion Care for Seniors
For seniors wanting to age in place, non-medical companion care at home can provide a world of benefits. Not only does it offer comfort and companionship, but it also provides important assistance with day-to-day tasks.
First of all, non-medical home care gives seniors the assurance that they are safe and secure at home. 
Caregivers can check in regularly to monitor their health and wellbeing, as well as make sure they take medications on time and eat nutritious meals. 
They can also provide transportation to medical appointments or other errands so seniors don't have to worry about driving or navigating public transportation on their own.
In addition, non-medical caregivers can offer emotional support and conversation that many seniors miss out on due to social isolation or physical limitations. 
It's often difficult for seniors who live alone to stay connected with friends and family members; having a caregiver visit regularly helps fill the void. 
A good companion care provider will be able to recognize when additional assistance is needed and help coordinate services such as housekeeping, shopping, or personal care when necessary.
Senior Solutions is not a franchise company. We are family owned, and our experience, compassion, and quality of care are at a higher level because of our personal touch. We are here to serve you when you need us. Our services are available 24 hours a day, seven days a week, 365 days a year. All of our caregivers are thoroughly screened, insured, and bonded. They're also our employees, meaning that we handle all the details: taxes, insurance, and backup support whenever it's needed.
We use a Care Managed Approach. You and your family will have access to geriatric care managers and senior advisers who will become part of your care team. We can coordinate with your doctors, specialists, and other professionals. At Senior Solutions Home Care, we take pride in our leadership team and all that they do for our company. Our leaders are trained in all aspects of our business and are constantly educating themselves on the healthcare and home care industries as a whole.