We offer a variety of solutions and services—all customized to your specific wants and needs! We're here to serve your family with comprehensive care so you don't have to navigate the challenges of aging alone.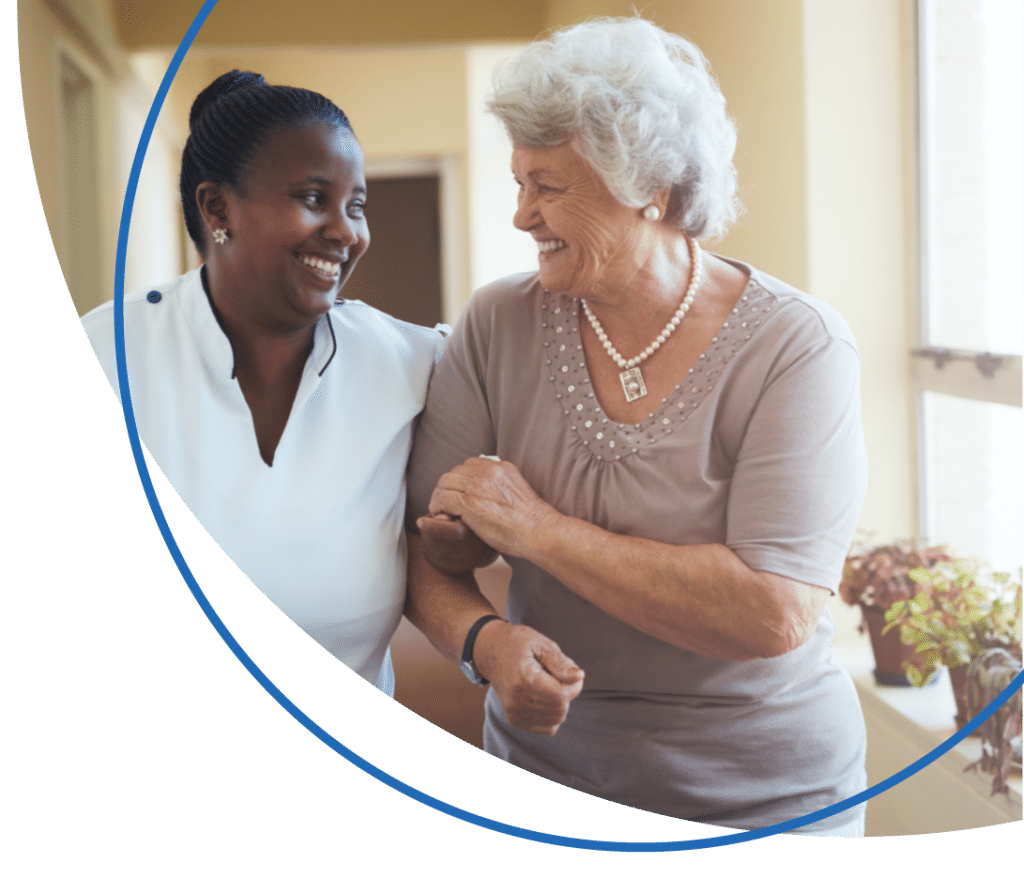 The care solution your family needs to help your aging loved one remain safe and comfortable in their own home.
What is Senior Solutions Home Care?
Senior Solutions is a non-medical comprehensive home care agency that trains caregivers who assist our clients with activities of daily living in their own homes. In recent years, we have also added service lines to help our clients with transportation, nutrition, and questions about transitioning into different kinds of care. Home care is an increasingly popular choice for care because it allows seniors to remain in their home environment and stick to their favorite lifestyle habits.

Helping Clients with Transportation Needs

Providing a Healthy Nutrition Plan

Helping Clients Through the Transition Phase

In-Home Care for Daily Living Activities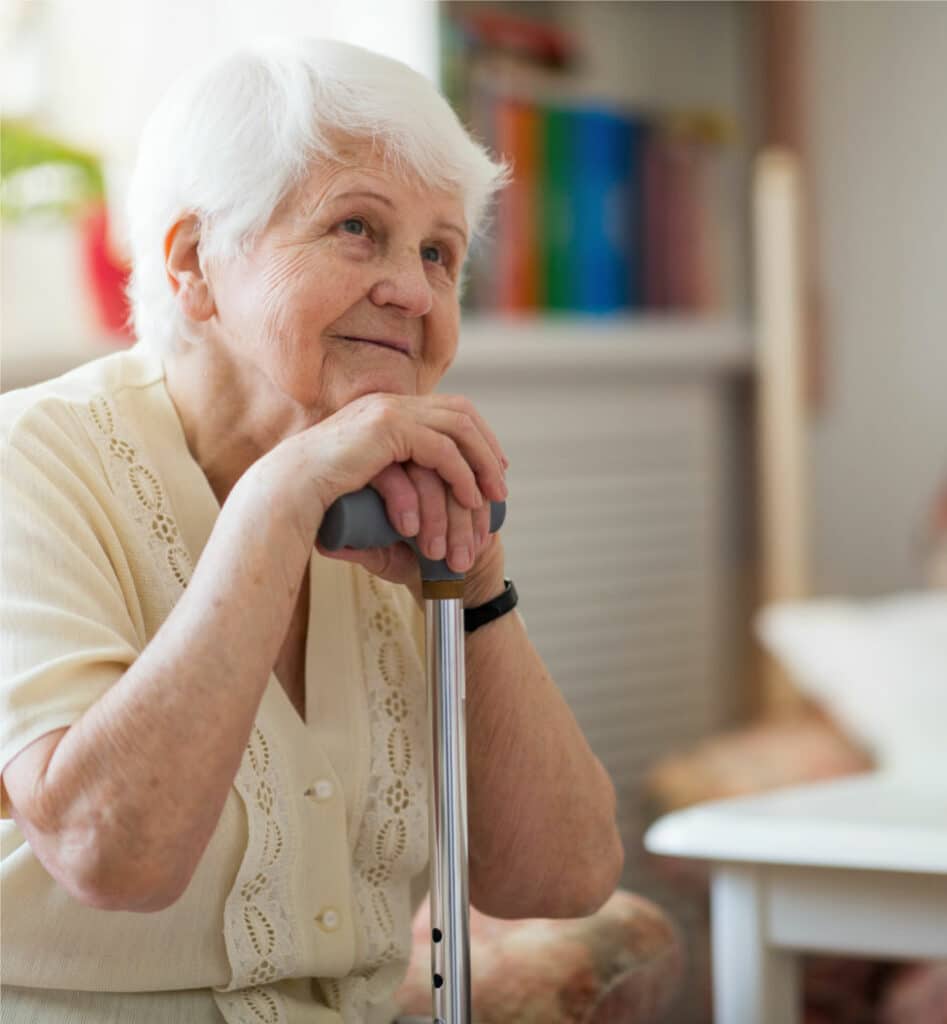 Our ultimate goal is to assist our clients in adding "years to their lives and life to their years", while providing unparalleled care in the comfort of their own homes.
We promote teamwork with the creation of an environment where integrity, respect, innovation, and empowerment are encouraged, while continuously supporting the people that we serve. We are here to promote and advance the values of Senior Solutions Home Care by providing exceptional solutions and support for seniors and their loved ones.
To be considered the industry's "Experts in Care," by providing quality, empowered, individualized, and compassionate care through programs and services that assist families in need.
A Vision that Propels Us into the Future
To be recognized as the world's best independent Home Care Agency and as the industry standard by clients, caregivers, referral sources, and peers.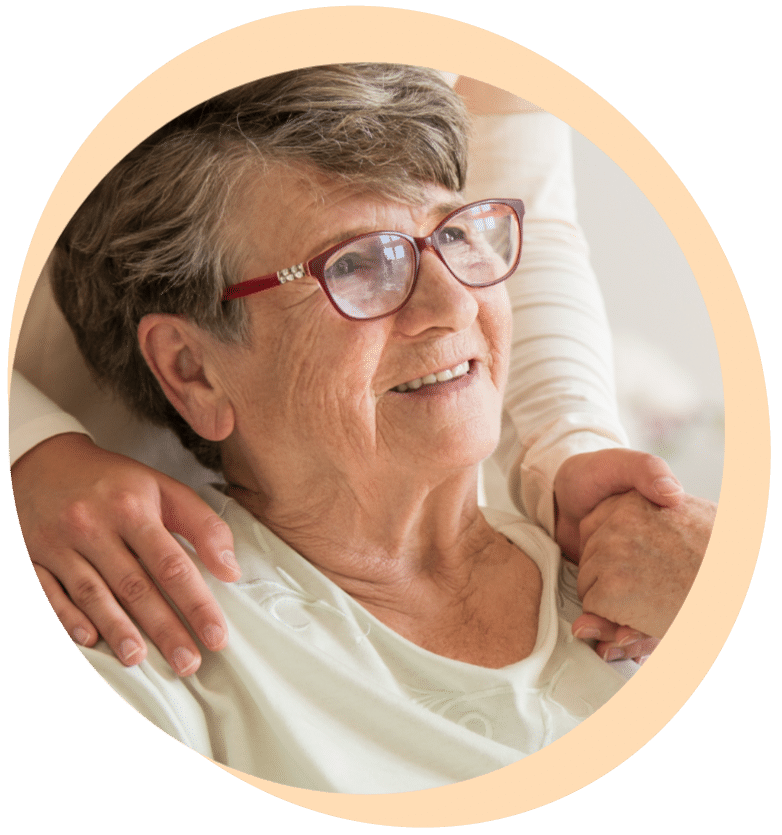 about our team, our clients, and our community.
our skills, our results, our impact, and our capabilities.

with integrity, honesty, and professionalism.
ourselves to the promises we make through accountability.
Senior Solutions was founded in 2010 with the goal of "adding years to life and life to years."
At Senior Solutions, we have refined our care management skills and developed high care standards to ensure the best care for our clients and their families, along with a commitment to training and mentorship for our professional caregivers and office staff.
Over the years, we have expanded, providing service in all 95 counties throughout Tennessee, and we now have a growing presence in Georgia.
Senior Solutions is recognized as a top 5% independent agency and a three-time Inc. 5000 honoree in 2018, 2019, and 2020. These types of awards matter to us because they show growth in our goal of eventually touching a million lives. We're excited to continue that growth and to touch even more families with our commitment to quality care!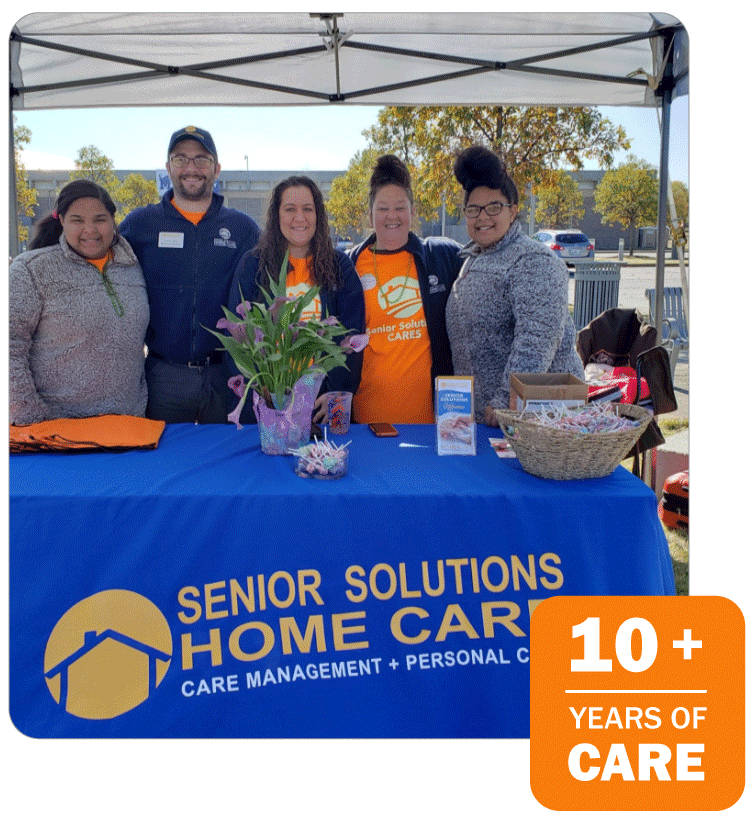 Senior Solutions Home Care Founded
Approved to Provide Medicaid Services
Opened 2nd Office Location
Launched a partnership with ClearCare, a technology and scheduling company
Acquired two local agencies in new service areas
Opened 2 Additional Offices; Launched Senior Solutions Transportation; Officially became a statewide provider of care
First-Year Selected as Inc. 5000 Company; Launched Senior Solutions Nutrition
Second Year Selected as Inc. 5000 Company; Launched Senior Solutions Transition Services
Third Year Selected as Inc. 5000 Company
Celebrated Our 10th Anniversary!
Launched Home Care in Atlanta, Georgia
What Makes Senior Solutions
Home Care Different?

We are not a franchise company. We are family owned, and our experience, compassion, and quality of care are at a higher level because of our personal touch.

We are here to serve you when you need us. Our services are available 24 hours a day, seven days a week, 365 days a year.

All of our caregivers are thoroughly screened, insured, and bonded. They're also our employees, meaning that we handle all the details: taxes, insurance, and backup support whenever it's needed

We use a Care Managed Approach. You and your family will have access to geriatric care managers and senior advisers who will become part of your care team. We can coordinate with your doctors, specialists, and other professionals.
Kunu Kaushal is one of the latest influencers in the long-term care/healthcare space in Tennessee.
Kunu Kaushal is the Founder & CEO of Senior Solutions Home Care, Founder of the Independent Home Care Alliance (IHCA), and Past President of the Tennessee Association for Home Care (TAHC). With his grandparents as his first clients, Kunu opened Senior Solutions in 2010 and has since added service lines in transportation, nutrition, care management, transition services, and veteran care solutions, all while expanding to 20+ offices, all 95 counties in Tennessee, and a growing presence in Georgia. Beyond owning and operating his home care agency, Kunu loves spending time with his wife, Jill, and their three daughters. Kunu is passionate about speaking and networking at as many home care industry events as he possibly can, and truly loves learning and growing in what he does!
Leading with relationships and innovative solutions.
At Senior Solutions Home Care, we take pride in our leadership team and all that they do for our company. Our leaders are trained in all aspects of our business and are constantly educating themselves on the healthcare and home care industries as a whole. 
Our leadership team believes that leadership starts with a true relationship. Whether our leaders manage recruitment, transportation, quality assurance, or scheduling, our leaders work hard to deliver care-driven results with clarity and compassion. Learn more about our team below and how we work every day to "add years to life and life to years"!