Introduction:
Most people recognize that they will likely need some extra care as they age, but very few people know the cost of senior care and the different types that are available. The first type that most people think of is nursing home or assisted living care, but unfortunately, many seniors do not feel like this option's cost and living style fits them. What other kinds of care are available and what does it cost to receive the care you need? Check out our comparison of different types of senior care below, and learn the true cost of in-home senior care!
Home Care vs. Other Types of Care:
Have you ever wondered what kind of care you can afford for yourself or your loved one? According to the Genworth Cost of Care study, adult day care and in-home care stand out as the most affordable options for senior care across the country.
Nationwide, this is the average monthly cost of care for different types of senior care:
Home-Based Care Services: $1950 a month*
Adult Day Health Care: $1625 a month
Assisted Living Facility: $4051 a month
Nursing Facility Room: $7500-$8500 a month
*based on the average of 20 hours of care per week
Why Home Care Works:
In-home care is the most affordable way to receive comprehensive care, or senior care that can be adjusted to meet 24/7 or part-time care needs. Not to mention, home care means that the senior gets to stay in their own home and receive assistance in an already-familiar environment! Whether seniors need help with getting ready in the morning or just need someone to talk to, here's why we think in-home senior care works for most seniors:
The senior and their family members can adjust their hours and most important care needs whenever they need to! Just call your local office to update your care plan!
The home care model lets seniors build a one-on-one relationship with their caregivers. This type of care leads to true companionship and a more personal understanding of what the senior needs most.
Since the senior stays in a familiar environment, they are less likely to suffer from emotional and mental health problems after moving to a new place. No need to leave the house or neighborhood that they love!
The cost of in-home senior care puts less financial strain and stress on the senior, as well as their family.
Learn more about how home care works here.
Should I Choose Adult Day Care?
Adult day care may be the best model for you or your loved one, especially if you don't have that many physical health issues that need frequent attention! Adult day care is the most affordable, but also the most infrequent type of care that seniors receive. Much like a traditional day care, seniors spend time with other seniors and caretakers in a community space a few times a week. It's a great way to socialize and keep up the senior's mental health, though it does make it difficult to monitor how they're doing when they're not at adult day care. For a truly curated type of care that fits seniors like a glove, it may be worth it to spend a few hundred more dollars and hire a home care agency to help!
Conclusion:
For every season in a person's life, there are certain environments and people that help them to thrive. Children need school, adults need their workplaces or communities of friends, and many seniors need a caring expert to help them age gracefully. At the end of the day, the true cost of care is what you make it, because it's all about what you want and need! Interested in learning more about home care services and what a care plan might look like for you? Contact us today to learn more!
CLICK HERE IF YOU ARE INTERESTED IN A CAREGIVING CAREER No matter where you are in your caregiving journey, we think these 6 useful tips will help you become the best caregiver possible.
You communicate.
Everyone has days when they are too sick to come into work or they run a few minutes late. When things like that happen, you should communicate with your leadership team! They can also help you with clocking in and out, and any other questions you might have about your client's care. Communicating with your office is also a good way to make sure that everyone who takes care of your client, including their family members, knows exactly what's going on! Learn more about working with a care team here.
Key Point: Your leadership team can only help you if you tell them what you need!
You show clients you care.
Our clients choose home care for many reasons, but mostly because of the kind and helpful caregivers who make them feel good at home. To show clients you care, speak to them kindly, respect their home, and make sure that you take care of their needs as well as you can. It is also important that you leave your personal problems at home. In other words, don't put unnecessary stress on your clients who care about you too!
Key Point: Clients appreciate the work of a kind and helpful caregiver!
You are on time.
Showing up to work on time is important at every job, but with home care, it is extra important. Imagine what could happen to your client if you are late or decide to not show up at all! Remember that they are counting on you to be there for them when you are scheduled to be.
Key Point: Late caregivers leave room for accidents to happen in their clients' homes!
You follow the rules.
Caregivers cannot do their job right if they break important rules. At Senior Solutions, you should wear the correct uniform, keep yourself clean, and trim your nails short so you won't scratch clients. It is even more important that you clock in and out, turn in timesheets on time, respond to all work messages, and show up ready to work! At the end of the day, our best caregivers follow the rules with smiles on their faces!
Key Point: Would your boss be proud of you if he or she were watching?
You are ready to learn
As a caregiver, you have to learn a lot in a small amount of time. Taking care of someone else's personal needs and chores can be a huge task, and you won't always know what they want and need at first. You should be ready to listen to everything: your boss's advice, your client's needs, and any feedback about how you can do better.
Key Point: Home care can be hard, but it's easier when you are excited to learn and improve!
You go the extra mile.
We always have clients that need care. If you want to stand out from other caregivers, ask about taking extra shifts and working more hours. Your leadership team will be thrilled to have your extra help and our clients and their families will appreciate you too.
Key Point: Be a team player who works hard to help out!
It's hard to be a caregiver, but it's even harder to be a superstar caregiver! We think you have what it takes to shine and make our clients' lives even brighter. We can't wait to see how you grow in this rewarding career of care!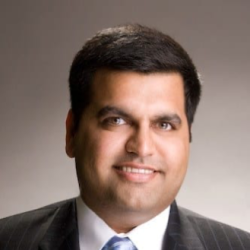 Latest posts by Kunu Kaushal
(see all)