In his bestselling book The Five Love Languages, Gary Chapman explains that every person experiences love differently. Because of the variety of ways that we can show and feel love, not everyone appreciates the same loving gestures. For the senior in your life who may spend more time alone than ever before, it becomes crucial that you think about the best ways to personally reach them with your love! Read some of our ideas for showing love to seniors, but whatever you decide to do, remember that seniors crave the same appreciation and attention as everyone else!
Words of Affirmation
Many people feel most loved when they receive a compliment or word of encouragement. For the seniors in your life, a call or in-person chat can positively impact their well-being! Not sure what you should say to make their day? Here's some of our ideas:
"You are sharp as a tack! I can't believe you remember so much about your childhood home!"
"You're doing such a great job with your physical therapy exercises! I can tell how strong you're getting."
"Did you get your hair done at the salon today? It looks amazing!"
Like anyone else, seniors want to be noticed and appreciated! For more ideas on what to say to show love to the seniors in your life, check out our National Compliment Day post.
Receiving Gifts
Who doesn't love to receive a gift for the holidays (or just because)? Gifts feel special regardless of the occasion, especially when someone bought or made a gift that shows a lot of effort! If the senior you love appreciates gifts the most, try giving them one of the following presents:
Write a personalized card with a heartfelt message. This could be for Valentine's Day, their birthday, an important family holiday, or just because you were thinking of them!
Buy something special that they wouldn't buy for themselves. Does your grandmother love that pretty necklace in the window, but not enough to spend her own savings? Sounds like you've found the perfect gift to show you care!
Give homemade and personalized gifts. Even though all gifts are special, homemade gifts tend to be the most memorable. This gift could range from a family vacation scrapbook, to a pet's painted portrait, to a hand-carved cutting board for the kitchen. Use your talents and their interests to create a gift that means the world to them!
Acts of Service
Some people feel most loved when you assist with daily tasks and other items on their to-do list. For seniors who may be losing their mobility and fine-motor skills, an act of service reduces stress and shows them how much you care! Some helpful ways to serve seniors include preparing a meal they enjoy, cleaning their house, or shopping for their groceries.
Physical Touch
Research shows that many seniors feel touch-deprived, which leads to a greater risk for illness and mental health problems. If you know a senior who always appreciates a big bear hug or other kinds of physical affection, don't be afraid to show it to them! Hug them regularly, hold their hands when you walk in public, and consider giving them a massage or brushing their hair!
Quality Time
Many people value quality time over the other love languages. Without it, they don't feel connected to the people they love! Many seniors live alone and far away from their adult children, but that shouldn't stop you from finding creative ways to spend quality time together. Here are some of our ideas for fun quality time with the seniors in your life:
Work on a project together. This could be a jigsaw puzzle at the house, a new recipe, or anything where they can work together with the ones they love!
Go to a community event. Whether it's a group trivia night or a walk around the local park, seniors will enjoy the quality time with their loved ones and the opportunity to socialize with new people too!
Share stories with each other. This option is especially useful, because it can be done face-to-face or over long distances via Skype or FaceTime!
Conclusion
To show a senior how much you love them, think about their personality and their current wants and needs! More likely than not, one of these types of love will speak to them more than the others.
At Senior Solutions, our caregivers are trained to provide excellent service, but also a true relationship with the clients in their care. If you are interested in learning more about how home care services can help the seniors in your life stay safe and loved at home, contact us today!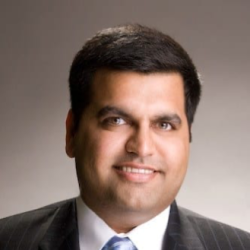 Latest posts by Kunu Kaushal
(see all)