If you care for a senior, you know that speaking up for their safety is so important! Unfortunately, many seniors suffer abuse from people who are supposed to care about them. Because many seniors face physical and mental health problems as they age, it becomes more difficult for them to notice abuse. What types of abuse affect seniors and what can you do to stop it? Learn more about the five types of elder abuse below.
Physical Abuse
Physical abuse includes more than physical assault. Seniors may also suffer from forced drug doses, for example.
Signs in seniors who suffer from physical abuse:
Bruises or other injuries that cannot be explained by a recent fall.
Uneasiness around certain people.
Medical tests that reveal drug problems.
Emotional Abuse
Emotional abuse happens when people yell at, threaten, and isolate seniors. Oftentimes, this emotional abuse happens when caregivers suffer from caregiver burnout and take out their stress on the senior in their care. Learn to recognize signs of caregiver burnout in yourself and others. Don't be afraid to step in when you see that a senior is emotionally hurt!
Sexual Abuse
Many people do not realize that sexual abuse can affect seniors. Sexual abuse happens most often when seniors receive one-on-one care in a facility or their home. According to a study by PCAR, as few as 30% of senior victims report their sexual assault. To protect silent victims, it's important to notice changes when they happen:
Pelvic injuries and pain when sitting
New bruising or bleeding
New sexually transmitted diseases
Signs of PTSD or depression
Financial Abuse
As seniors age, many family members and caregivers visit the home. With this home access, many people can either control or access seniors' finances. While most people help, others steal or trick seniors into giving them financial help. Some examples of financial abuse include writing checks from a senior's checkbook, using a senior's food stamps, and convincing a senior to transfer money to a new account.
Helpful Hint: Notice when a senior mentions a purchase that they don't remember on their account. Even if their memory is failing, it's worth looking into possible financial abuse! (AARP)
Neglect
Neglect casts a wide net and includes many things. Some common ways that seniors experience neglect include a lack of:
Food and Water
Healthcare
Hygiene Assistance
One of the easiest ways to prevent neglect: bring in qualified professional caregivers to take care of seniors. Learn more about our top-notch requirements and training programs for Senior Solutions caregivers here.
What Can You Do To Help?
Listen and Document: If a senior tells you about something that sounds like abuse, listen! Write down what happened, when, and how often. Clear records help you to file reports with law enforcement and facilities!
Confront the Abuser: Confront the abuser about how they hurt your loved one. Sweeping abuse under the rug only makes the situation worse!
Use Professional Resources: If you feel uncomfortable with handling a case of abuse, that's okay! Your state provides professional resources that can help you and your loved one. If you are based in Tennessee, you can check out the state's top resources for senior abuse here. Bottom line: no senior should suffer just because they cannot take care of themselves the way they used to!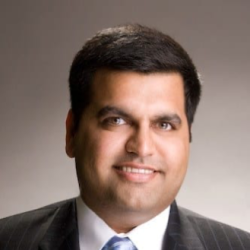 Latest posts by Kunu Kaushal
(see all)