Did you know that September is Prostate Awareness Month?
Although prostate health is always a concern and prostate cancer can affect any male, it most commonly affects men over the age of 65. Nearly 60% of all prostate cancer diagnoses come from this age group (Prostate Cancer Foundation). It is a fairly common cancer diagnosis for older males, and sadly, many do not know they have cancer until it reaches a more advanced stage. So what can you do to combat this disease, especially if you are an older male? First, educate yourself with these prostate cancer facts and tips for reducing your risk for prostate cancer.
What is prostate cancer?
Prostate cancer is a type of cancer in which cancerous cells or tumors develop on a man's prostate, which is a small gland located near his bladder. Over 20 different types of prostate cancer have been discovered, and unfortunately, its symptoms are difficult to detect until it becomes severe.
How will I know if I have prostate cancer?
You can determine if you have prostate cancer by talking with your doctor and going through a medical screening. While some patients experience difficulties with urination in the early stages of prostate cancer, many men experience no symptoms at all. The asymptomatic nature of prostate cancer makes it even more important for older men and men with a family history of cancer to be screened.
There are 2 primary kinds of prostate cancer screenings:
A prostate-specific antigen (PSA) test, which is a type of blood test
A physical rectal exam
If your doctor believes you could have prostate cancer, a biopsy will likely be performed.
Am I at risk for prostate cancer?
Prostate cancer is a type of cancer that only affects men. Your risk for developing prostate cancer also increases if you…
Are over 65 years old
Have a family history or genetic predisposition to cancer
Are African American
Have an unhealthy lifestyle or poor dietary habits
How is prostate cancer treated?
Depending on the stage, severity, and other factors, prostate cancer can be treated with the following:
Radiation
Surgery
Drug-based Therapies
What can I do to prevent prostate cancer?
Although there are no certain ways to prevent prostate cancer, some of the following methods help to reduce your risk for all kinds of cancer:
Eating a healthy diet
Maintaining a healthy weight
Staying active and physically fit
Visiting the doctor regularly
To learn more about prostate cancer and how to be proactive as you age, view our full PDF below.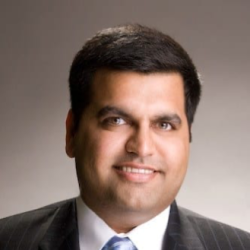 Latest posts by Kunu Kaushal
(see all)