As seniors age, it is important to take preventative health measures that lower their risk for disease and other health problems. Check out our strategies to help protect their health.
Visit the Doctor
If you know that you have or at risk for certain health conditions, visit your doctor to get a better picture of what you can be doing for your health. Your doctor can give you vaccinations, test you for certain conditions, and answer any questions you might have.
If you do not have a safe or reliable way to travel to your appointments, click here to learn more about our Senior Solutions Care + Transport.
Do Recommended Tests and Screenings
Although some health problems are easy to catch, others are almost unnoticeable until they become more serious. As you age, it is important that you are tested and screened so that you can prevent or address health issues at an early stage.
For a detailed list of tests and screenings that you should do based on age and gender, see our full PDF.
Keep Track of Medical Information
Seniors need to know what medical services they have received, but it can be overwhelming to remember it all! Make sure that you don't forget any important tests or appointments with these helpful tips:
Keep a checklist of annual screenings and check the box when you complete them
Ask for paper copies of your test results and put them in their own binder or file
Grant doctors' offices permission to share files with each other electronically
Make a long-term list of screenings, procedures, and other medical events and bring it to any medical appointments (EverydayHealth)
Eat a Healthy Diet
Healthy and consistent meals are an important part of aging well. When you eat a well-balanced diet, it is easier to manage your weight, keep up your energy, and prevent many health problems. If you are looking to make dietary changes, try to incorporate some of the following nutrients in your diet:
Calcium and Vitamin D help to prevent bone loss. Try fortified cereals, dark green leafy vegetables, canned fish, milk, fruit juice, or a calcium supplement with vitamin D.
Fiber helps with digestion and lowers your risk of heart disease and diabetes. Try whole-grain foods, beans, and a variety of fruits and vegetables.
Potassium helps to lower your risk of high blood pressure. Try fruits and vegetables, beans, and other low-sodium foods. (eatright.org)
If you struggle to eat a healthy meal each day, click here to learn more about our Senior Solutions Care + Nutrition.
Exercise and Rest
Exercise helps seniors protect their immune systems and prevent common conditions like diabetes and heart disease. Don't push yourself past what is safe and healthy for you, but try taking a walk and doing other exercises that will boost your strength and energy. In addition, make sure you get enough rest. When you are not well rested, you are more susceptible to illness and injury. Above all, find a good balance of activity and downtime!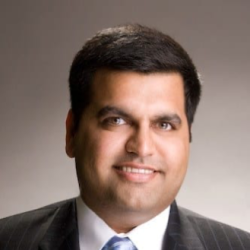 Latest posts by Kunu Kaushal
(see all)