Senior Solutions Recognized on Inc. 5000 Fastest Growing Private Companies in American 2018 List
Every year, the Inc. 5000 honors America's fastest-growing private companies based on a three-year revenue growth trend. We at Senior Solutions Home Care are very proud to announce that we now rank amongst the private companies recognized on this prestigious list, coming in at #2165.
In addition, Senior Solutions Home Care has also been ranked in the following specialized categories:
Chosen as the number one largest family-owned home care company in the nation!
Included in the top twenty companies based in Nashville, Tennessee across all categories
Featured in the top forty companies in the entire state of Tennessee across all categories.
To our dedicated staff, these awards signify a huge milestone and are a well-deserved testament to their commitment to excellence, prioritized since the company first began in 2010. They also show us how much further we can go! Fueled by this year's successes, we are determined to climb even further up the ladder of success—and the Inc. 5000 list—in the years to come.
"Roughly one-half of all startups fail within the first five years. We are only eight years old, and yet we are already making an impact on a national level! For many who don't know us very well, it may seem as though we are an 'overnight success,' but this perception is false, and severely undervalues the years of dedication and persistence demonstrated by our leadership, management, and caregiving teams," says Homecare Solutions CEO, Kunu Kaushal.
If you would like to become a meaningful member of our leadership, management, or caregiving teams, head to our careers page and check out the endless opportunities that are waiting on you!
If you would like to learn more about the benefits our teams provide, head to our services page and discover the difference our team members make in the lives of seniors.
If you would like more information on any or all of the above, please contact us!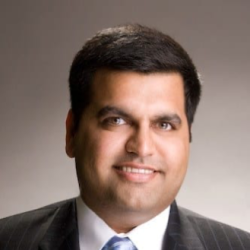 Latest posts by Kunu Kaushal
(see all)