Whether for a senior or a senior's family member, transitioning into an assisted lifestyle or home care never comes easy. In fact, deciding where to begin can overwhelm many seniors and their families. After all, moving into an assisted living facility or nursing home is not only expensive, but also requires seniors to make big lifestyle changes that are most often unwanted.
For many families, home care provides the perfect solution. Seniors who choose to transition with home care can remain in the comfort of their own homes as they age, customizing their care plan to fit their ever-evolving needs. Keep reading to learn more about all of the ways home care helps seniors transition happily and healthily!
Home Care keeps seniors much more comfortable.
As we briefly mentioned, home care allows seniors to remain in their own homes, sleep in their own beds, and bathe in their own bathrooms. What's more, it provides an avenue of care that doesn't disrupt their daily routines and comforts. Plus, remaining within a familiar environment helps many seniors who struggle with dementia and other progressive conditions that affect the memory.
Home Care is more cost-effective than other alternatives.
Home care agencies typically charge by the hour, which means that your out-of-pocket expenses can be customized to fit your exact needs. For those seniors who need only part-time assistance, home care costs significantly less than an assisted living community or residential nursing home, both of which cost upwards of $500 per day! Live-in care options also often come with a discounted hourly rate with most home care agencies.
Home Care helps seniors recover faster.
Research shows that regardless of age, people recover faster from surgery and illness in the comfort of their own homes–especially seniors! Seniors are at a much higher risk of developing an infection from exposure to germs in a medical facility than at home, which is precisely why seniors who live at home experience fewer hospital readmissions than those who do not.
Home Care provides daily, one-on-one attention.
Home care's personal nature allows you or your senior loved one to be a caregiver's primary focus. In other words, your caregiver focuses all attention on their client, giving one-on-one attention and care that makes sure you are not only comfortable, but safe and healthy. Plus, you will find that with home care, your needs will be met much faster because of the individualized and all-encompassing care provided by your caregiver.
Home Care helps a senior maintain independence.
For many seniors, the loss of their independence stresses them out more than any other aging factor. Home care helps to ease any anxieties by allowing seniors to maintain control over many aspects of their daily lives. Those who take advantage of home care plans get to live by their own schedule and choose when they want to eat, sleep, and socialize. Seniors who can no longer drive can ask a caregiver to help them travel to social activities, make their medical appointments, and run any errands.
Home Care involves a senior's family members.
Home care enables family members to be a larger part of a senior's care plan. A good home care agency sets up direct lines of communication between your care management team and your loved ones so that everyone is always on the same page regarding your care. At Senior Solutions, we offer a virtual "Family Room" where loved ones can communicate about their loved one's care in one centralized application. Members can view schedules, see care and safety recommendations, and more!
Home Care allows for a more personalized care routine.
Assisted living and nursing homes force seniors to adjust to the schedules and routines of their chosen facility. With home care, your schedule remains your own. Whether you or your loved one needs assistance for a few hours a day or full-time live-in care, home care provides a more flexible option, helping seniors by adapting to what works best for them!
Home Care allows seniors to own a pet.
Seniors who own pets cannot take animals with them to most senior living facilities, and parting with beloved pets can be especially traumatic. Pet companionship has proven to ease loneliness, reduce heart disease, and even calm dementia patients! Caregivers happily assist their clients in caring for their pets, allowing them to continue living with their four-legged best friend.
Home Care provides seniors with companionship.
Seniors who live alone often experience social isolation and feelings of loneliness, which takes a toll on their health and wellness. Though this fact is sometimes considered a downside of home care, caregivers at Senior Solutions go above and beyond to connect with their clients and develop meaningful and inspiring relationships. A caregiver provides seniors with a familiar face, tons of friendly and upbeat conversation, and a lifelong friend.
Home Care gives seniors and their families peace of mind.
For seniors who worry about falling or sustaining an injury while performing daily activities, home care helps to provide peace of mind. You won't have to worry about being alone when showering or using the stove. You can rest easy knowing that you or your loved one is in very capable hands.
Oftentimes, seniors and their loved ones do not know about all options that are available to them as they age. At Senior Solutions, we assure you that all of your options will be communicated to you. That's why we offer FREE advice and guidance that can help you and your family budget and plan for your transition—even if you don't decide to transition into a home care plan! Click here to learn more about our transition services and all of the ways we can help you as you age!
Sources:
https://www.soundoptions.com/blog/healing-at-home-the-impact-reduced-risks-of-recovering-at-home
https://blog.bayada.com/be-healthy/10-benefits-of-home-health-care
https://www.homehelpershomecare.com/wheaton/blog/2017/10/benefits-of-home-care-for-seniors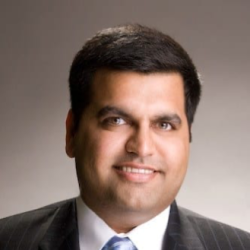 Latest posts by Kunu Kaushal
(see all)