Need Some Tips?
If you are a caregiver, you probably already care about the well-being of others! It is so important to be a caring person in this job because, at the end of the day, our clients depend on caregivers who are attentive, kind, and helpful!
Are you interested in being the best caregiver possible? If you build a strong relationship with your client, you are sure to shine! Check out our list of 5 tips for building a strong relationship with the clients in your life.
Click here if you are interested in a caregiving career
Communicate with your client.
When it comes to a client's care, who knows what they need more than the client? Always prioritize when the client says they need help with something or are experiencing a new health problem. They might not have anyone else who they can talk to about what they are feeling or experiencing, so ask them questions and notice when they are acting or feeling different than normal! Beyond checking on their health and wellbeing, communicate with your client so that they feel recognized and appreciated. Ask them about their hobbies and interests, and find other ways to remind them that they are not alone!
Communicate with your client's family.
While many clients take care of themselves when you are not there, but others rely on the help of family members and friends. If you know that your client has family members who care about their health and happiness, update them on the life of their loved one! Especially if they live far away, it can be really difficult for family members to stay in the loop. Your client's family members will enjoy staying connected and your client will appreciate how you keep their family close to them!
For more about building a unified care team with your client and their family members, read our blog here.
Find unique ways to show you care.
When you care about someone a lot, it feels natural to show them how much you care! With a client you care about, you could try some of these activities:
Make them a nice meal with their favorite foods.
Take them on an outing.
Listen to their stories.
Write them a nice note or card for special occasions.
Making your client feel special and loved is one of the most rewarding parts of this job. It makes them appreciate their relationship with you, and it makes you feel great about the work that you do!
Respect their privacy.
Although it is important to get to know your clients and their families, it is also important to respect their privacy. Don't pry too deeply into personal problems that you don't need to know about to do your job. In the same way, don't overshare your personal problems either! While you should definitely aim to be close to your clients, it is important to stay professional because you have an important job to do when you are in their homes!
For more about how to respect the privacy of both caregivers and clients, check out this resource.
Be dependable.
More than anything, your clients need you to be there for them! Dependable caregivers only call out of shifts for true emergencies, show up on time, and always treat clients with kindness and respect. A smiling face never hurts either! Just remember: if you aren't there to provide the best care possible, our clients might fall into a dangerous situation. They are counting on you!
Interested in learning more about what makes a superstar caregiver? Check out our blog here.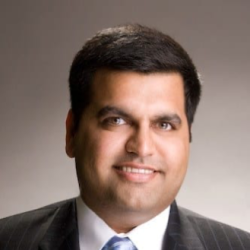 Latest posts by Kunu Kaushal
(see all)