Advances in modern technology and electronic devices make the lives of people in all age groups easier and more convenient. Many older adults have become tech savvy and take advantage of the technology, which includes both iPhone and Android devices. There are several free* and easy-to-use apps available that seniors may want to consider using.
Medisafe – Manage Medications
Forgetting to take prescriptions and get refills on time are significant problems for older adults who may take multiple medications at different times of the day. In fact, about 50 percent of prescriptions filled are not taken as directed by a doctor or pharmacist1.
Medisafe helps seniors manage their medications and get reminders. Simply input their prescriptions and timings, and the app will create a visual schedule complete with images of each pill and a list of potentially harmful interactions. Plus, it will give them reminders throughout the day when it's time to take a medication, let them know if a prescription is running low, and even alert a friend or family member of a missed dose.
GoodRx – Prescriptions Discounts
Prescription cost is one reason seniors do not take medications advised. GoodRx helps users compare prescription drug prices at different pharmacies and find coupons that can be used right from the app. They can also set up alerts for when a particular medication drops in price and for when a prescription refill may be due. Note: GoodRx won't be needed if Medisafe is already used to manage prescriptions. The savings are the same.
Get more information on other prescription discount apps.
Google Maps – Remember Where You Parked
Have you ever started to leave somewhere only to realize you have forgotten where you parked? An older adult's phone has an included feature which can help them if they find this happening a lot. No extra app will need to be downloaded.This app is also great for getting directions when they're going somewhere new or if they get lost while driving.
In Google Maps, click the blue dot showing your location, click "Set as parking location" from the pop-up menu, and it will be saved. Then when you are ready to navigate back to your car, click the blue "Directions" icon and choose "Saved parking".
Find My iPhone – Never Lose Your Phone Again
Find My iPhone is a handy tool worth installing. It will track your iPhone's geographical location with its built-in GPS capability, allowing the detection of an exact location even when the device is powered off.
For example, if you're worried that someone has stolen your iPhone, using the app, you can log into your account on your device to trace the location of your phone. This app is a real time-saver!
LastPass – Keep A List of Passwords
Typically you need a password to do anything on the internet. Creating a unique and secret password each time is important, but it can be challenging to remember all of them. Avoid using the same password for multiple accounts as it leaves you vulnerable to online attacks.
LastPass stores all your passwords securely in one place so you can look them up when needed. It can also autofill passwords into frequently used websites and suggest strong passwords for you. Simply remember one password: the LastPass password!
Magnifying Glass + Flashlight – Read the Newspaper in a Dim Room
*$1.99 for the premium version
One-in-three people 65 and older have some form of eye disease2, making it difficult to read small print. If you or your loved one has ever had trouble reading a newspaper, forms at the doctor's office, or labels on food packaging, this app could be the solution.
This magnifying app uses the phone's camera to zoom in on whatever it's pointed at, and then turns on a light to illuminate what needs to be read. You can also "freeze" what you are looking at with just a touch of the screen so you don't have to point it in the same spot the entire time you're reading.
Audible – Escape Into a Book
*Requires a paid subscription after free trial
Audiobooks are a great alternative to print for seniors who have vision problems or arthritis that may make holding a book uncomfortable. Recorded book readings have never been better, featuring excellent narration by voice talent or the author themselves!
Take advantage of this freebie! Audible offers a free 30-day trial period to access its largest selection of audiobooks. After that, you'll pay a subscription.
Words with Friends 2 – Meet with Friends and Family Virtually
Video chatting is a great way to connect when you can't meet face to face, and board game nights can now be virtual thanks to the Words with Friends app! With this multiplayer wordplay game, you can challenge friends and family to a fun evening at home. You can even engage in virtual banter throughout the game via the chat feature, plus improve your mental dexterity when you play the game in the single-player mode.
Conclusion
With nearly five million apps available between Apple and Google's stores, it's hard to think of a function that falls outside of their purview.
When it comes to safety, however, Senior Solutions provides a Personal Emergency Response System (PERS) service through our partners at Guardian Medical Monitoring, which allows seniors to access emergency help with just the touch of a button on their watch or pendant. It's not an app; it's a physical device.
We also handle the installation of the PERS unit and gather your essential emergency contact and home access information at the very beginning, ensuring that we keep everyone safe and informed when emergencies happen.
All of this – and more – can be accomplished through these handy pieces of software, and we find that many of them can be particularly helpful to seniors.
Sources: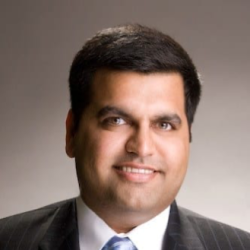 Latest posts by Kunu Kaushal
(see all)