Introduction
Loss is a normal part of human life, but that doesn't make the process any easier when it happens. Losing loved ones becomes a heartbreaking normality for many seniors, with the average life expectancy in the United States landing at 78.6 years (CDC). This means losing their spouses after decades of marriage. This includes saying goodbye to a longtime friend or close relative. Seniors grieve the loss of many of their loved ones as they age, and especially because many seniors live alone, they may also be more prone to depression and isolation as a result of their loss. What can you do to help seniors cope with grief and loss without overstepping their independence? Check out our 5 tips below, and don't forget that certain steps should be modified based on the senior's current stage of grief.
Communicate and Listen
When someone grieves a loss in their life, the worst thing you can do is pretend that nothing has changed. As they process their loss, they will likely need someone to talk to or someone to listen to them. Addressing grief feels uncomfortable, but if you truly care about the person who is struggling, you should be available for a shoulder to cry on.
Here are some quick tips on what you should (and should not) do to communicate during a loss:
Don't make it about you.

Listen to what they have to say and avoid phrases like "I know exactly how you feel because…" or "I went through the same thing with my mom when….". People who say these things usually mean well, but they forget that the grieving process is different each time. You don't know exactly what they're going through or how they feel, so listen and support them with what they need.
Let them tell stories and share memories.

A lot of people like to remember by telling stories about the person they miss. Actively listen and ask them questions about that person, like "What was grandpa like when you first met him?". These conversations help seniors to remember and hold onto their happiest memories with their loved one.
Provide support instead of advice.

You are here to comfort and support, but you are not always the best person to give advice. Remember that you are not a medical or psychiatric expert, but you are a friend who can be there for them!
Check out some other tips from the New York Times on what you should and should not say when someone is grieving.
Give Space and Give Comfort
There is a time and place for communication. However, sometimes a grieving person just needs space to process. Do not smother them when they are in this stage, because additional attention and pity may make them feel worse. Check on the senior enough to keep up with their safety and daily needs, but don't overstep while they take personal time to grieve.
Do Something Meaningful for Them
Cards and messages of sympathy go a long way, especially for someone who is not ready to talk about their grief. Beyond a card, consider giving a meaningful token of memory to a senior. Some examples of meaningful gifts for loss include:
A scrapbook of photos with their lost loved one.
A locket with a message from the person they miss.
A book with encouraging quotes or scripture.
Want to learn more? Check Out Our Blog: Showing Love to Seniors
Help Them Manage Daily Stressors
When you lose someone special, especially someone who shared your home with you, managing your daily activities can become difficult or even impossible. Seniors may have physical limitations already, so when they are grieving and stressed, they might not be able to keep up with things like cleaning, making meals, or getting out of bed each day. If you live near the senior who is struggling with grief, help them with some of these daily tasks to lighten their load. Even if they don't show it, they will appreciate the lifted burden!
If the senior you care about can no longer take care of themselves because of this loss, take a look at how in-home care and companionship services can help.
Seek Professional Help or Support
If a senior's grief continues and worsens over time, it may be necessary for them to seek out mental or professional support. Do your best to let them make their own decision about what they need. However, if you are truly worried about their health or safety because of their depression, it is important that a medical professional knows so they can help. At the end of the day, grief and loss hurt and will always hurt. Nevertheless, there is almost always something we can do to help ease the pain for seniors who suffer with grief and loss!
For more on this topic, check out ClearCare's blog: Coping with the Loss of a Loved One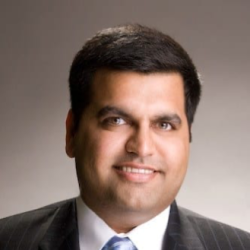 Latest posts by Kunu Kaushal
(see all)