Falls are the leading cause of both fatal and non-fatal injuries for people aged 65 and older. In fact, one in every four American seniors falls at least once each year. Some falls result in broken bones, head injuries, and hip fractures, but even less serious falls can take a toll on a senior's mental health, making it more difficult for them to stay active for fear of falling again.
The good news is, the majority of falls can be prevented. Take a look at these five easy steps you can take to help prevent your client or loved one from falling in the future.
Evaluate their current medical conditions regularly.
Find out if your client is experiencing any health problems that may affect their ability to walk. As we age, we lose coordination, balance, and flexibility due to inactivity, making it much easier to succumb to a fall.
Keep in mind that over 80% of seniors suffer from at least one chronic condition such as diabetes, stroke, or arthritis. Though their specific condition(s) may not inherently affect their ability to walk, inactivity, depression, and pain from a chronic condition can contribute to a senior's falling risk. Pay special attention to your senior's vision, because as it ages, the eye loses its ability to allow light into the retina. This makes edges, hazards, and other obstacles much more difficult to see. Make sure your senior has regular eye exams and is aware that bifocals can make seeing stairs more challenging.
Look over their current medications regularly.
Some prescriptions and over-the-counter medications can cause blurred vision, dizziness, balance issues, dehydration, and other symptoms that can contribute to a fall. If your client or loved one has a difficult time keeping track of their medications, suggest that they discuss their concerns with their doctor or pharmacist. It is a good idea to have a medical professional review their medications each time they get a new prescription.
Be aware that some medications contain sleep aids, so it is important that seniors do not confuse their evening medications with their morning medications.
Do a walk-through of their home to assess their risks.
Most seniors have lived in their homes for a long time and have never thought about making modifications to ease their transition into senior living. Increasing the lighting throughout their home, installing grab bars in all showers and bathtubs, and ensuring there are secure railings on each side of the stairways can go a long way in preventing your senior from falling. You may even consider suggesting a shower chair or a hand-held showerhead, as 80% of falls occur in the shower due to unforgiving, slippery surfaces.
Observe their habits carefully.
Take note if your client or loved one holds onto walls, furniture, or even someone else when walking from one place to another. They may also experience difficulty getting up from their bed or chairs. If you do notice any of these signs, you should suggest that your client see a physical therapist to evaluate and improve their balance, strength, and gait through exercise. If the physical therapist advises a walking aid such as a cane or a walker, make sure your senior knows how to fit and use it properly. Poor fit aids can actually increase their falling and tripping risks significantly.
Warn them about the risks of falling.
While most older adults recognize the risks of falling, they are often convinced that it cannot happen to them or that if it does happen to them, they will not get hurt. Remind them that they are not exempt from these risks and that they should take precautions to ensure it does not happen.
Keep in mind, your senior may try to hide their falls in order to preserve their independence. That's what makes your job as a caregiver so important! If you notice any warning signs that could predispose your senior to falling, it is important to not only make changes to prevent falls from occurring but to also keep your senior's family members in the loop. They will be so thankful for your diligence and attention to detail, especially since you may have just saved their loved one's life!
Keep up the great work, SSHC Caregivers! We see you!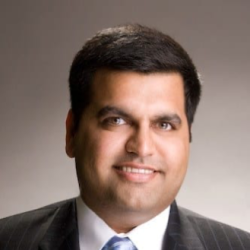 Latest posts by Kunu Kaushal
(see all)