There's a reason why they call them the "Golden Years." Retired, relaxed, and young at heart, many seniors look forward to making memories they didn't have time for while they were raising a family and working full time! That's why at Senior Solutions, we believe that if a trip is planned thoughtfully and precisely, there is no reason why traveling should ever have an age limit. Check out our ten tips on how to travel safely and comfortably, no matter what your age!
Before You Leave
Book A Non-Stop Flight If Possible
Even if it means a higher fare or a longer trip to the airport, you'll be glad you opted for a non-stop flight. Doing so will minimize your chances of experiencing a missed connection as well as reduce the amount of total travel time. In addition, it's a good idea to avoid smaller regional jets and airlines because they are often without a jet-bridge and require passengers to climb a full flight of stairs to reach the flight deck. (See our additional airline resources linked at the bottom of this blog post.)
Check For Senior Discounts…but beware!
It's always a good idea to check for discounts, but don't waste too much time doing so. Though many airlines claim to offer discounts, those reduced fares are often phony. In fact, Fare Compare has determined that a large majority of airlines' senior discounts are elusive. However, it never hurts to try!
Choose The Right Disability Options
Research how your airline can help you or your loved one prior to travel day. Some airlines, such as Southwest, allow passengers to select their disability options online at the time of booking. Others, like Delta, ask that customers contact the airline by phone to request these options separately. Keep in mind that if you request assistance to and from the aircraft seat itself, you will be required to remain on the plane until all other passengers have deplaned, which can cause delays. However, this rule does not apply to those requesting assistance only to and from the gate.
Avoid Traveling Too Late Or Too Early
Seniors may not have the energy they once did and for this reason, it is important to take the time of day into account when booking your flight. Traveling too early in the morning or too late at night can be very exhausting. Mid-morning and early afternoon flights are ideal.
Don't Overplan
Keep in mind, you or your loved one doesn't move as they used to…so don't overdo it! Everyone is different, but consider planning a maximum of two activities per day, and allowing downtime in between lunch and dinner. (This advice also applies to younger kiddos, so if you're traveling with grandchildren, this approach will work extremely well!)
On Travel Day
Travel With Family
It is best not to rely on aircraft personnel to ensure the safety of you or your loved ones, especially once the plane has landed in an unfamiliar, new place. In fact, it is a great idea to designate one family member per senior to not only take charge on travel day but also throughout the preparation and booking process, to coordinate getting the right frequent flyer credit. Most flyer tracking programs allow users to include the accounts of family members along with their own.
Pack Medications In Your Carry-On
Never place important medications in your checked baggage. In fact, it's best to keep all important medication in your smaller carry-on item so that you can place it underneath the seat in front of you. That way you don't have to rely on someone to place or retrieve it in the overhead compartments, and you also don't have to worry about your medication getting lost while en route to your destination. It's also a great idea to include a list of all of your medications and their dosages, just in case you or your loved one takes a trip to the doctor while away from home.
Request Wheelchair Assistance At The Airport
For seniors who experience mobility issues but do not own their own wheelchair, be sure to take advantage of airport wheelchair assistance. Though the amenity is lesser known, it is extremely useful, especially if you're traveling in large groups and you or your loved one are worried about keeping up with the pack!
Take Advantage Of TSA Priority Services At Security
Passengers in wheelchairs (and their travel buddies) often receive priority services from TSA. In fact, they are sometimes offered TSA Precheck without even being a part of the program! Adults over 75 are not required to take off their jackets or shoes. Grandma and Grandpa definitely have VIP status when it comes to the airport!
When You Return
Take It Easy
Relax! You made it! Enjoy the comfort of your own home and don't rush back into your pre-vacation routine. You deserve a vacation from your vacation, and your loved ones and caregivers will be happy to help you readjust to your comfort zone.
Additional Airline Resources For Traveling Seniors
Allegiant's page for special needs passengers.
American Airlines has a page on accessibility and assistance for customers with disabilities.
Delta has a page for travelers who need special assistance.
Southwest Airlines has an entire page devoted to senior travel.
United Airlines offers seniors travel tips and discounts.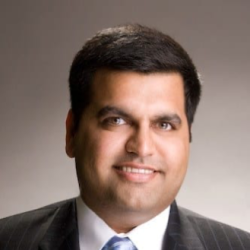 Latest posts by Kunu Kaushal
(see all)