When the weather warms up, it's natural to want to spend more time outdoors. Whether seniors plan to attend their grandchildren's sporting events or spend time by the pool, it's important to ensure they understand the need for safety, as the hot sun can significantly impact how they feel and function. With veterans home care services and the help of loved ones, seniors gain the knowledge they need to spend time in the sun and take care of themselves.
Consider the following advice that seniors should adhere to with the help of their veterans home care providers when the temperatures start to rise.
Skin Care Tips
Senior skin tends to be more sensitive than it was at a younger age. For this reason, it's important to ensure proper care by using sunscreen with a high SPF number, wearing a hat with a wide brim, and putting on sunglasses to protect themselves from the sun's harmful UV rays. They should also limit their time in the sun between 10 a.m. and 4 p.m. Veterans home care can help them accurately apply their sunscreen and monitor how long they're outside. They can also provide gentle reminders to take breaks.
Their home care team can also help them be aware of the side effects of the medicines they take. For example, some medicines can make them more sensitive to heat or sun. It's a good idea for seniors to talk to their doctor about their concerns to ensure they're taking the appropriate precautions.
Clothing Tips
Seniors should choose lightweight, loose-fitting, light-colored clothes that let air flow and keep them cool. As mentioned, they should also take breaks, but that doesn't mean immediately heading for the air conditioning. Home care assistance should encourage seniors to transition to the shade first and cool down a bit before heading inside. When taking walks or gardening, it's important not to overdo it. Loved ones can encourage seniors to slow down and pay attention to their bodies. They should seek medical assistance if they feel dizzy, short of breath, or have any other strange symptoms.
It's also important to watch for signs of illnesses caused by heat. With the help of veterans home care, seniors can learn the signs of heat exhaustion and heatstroke, such as heavy sweating, feeling weak, dizzy, sick, confusion, and more.
The Importance of Hydration
Seniors are more likely to get dehydrated in general. This makes it extremely important that they have a bottle of water with them and drink from it often. With veterans home care, their intake can be monitored to ensure they get what they need. Seniors who might have a hard time with water might consider eating fruit with high water content, like watermelons.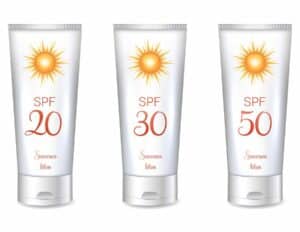 Beyond hydration, it's also important for seniors to eat a healthy diet. This focus gives them important nutrients and helps their health in general. In addition, during a heat wave, they will feel better if they steer clear of heavy foods as they may disrupt their digestion and cause them to feel more tired.
Seniors can enjoy their time in the sun with a few simple precautions, and with help from their loved ones and veterans home care, they should be able to enjoy all the activities they want.
Sources: https://www.help4seniors.org/news-events/blog/news/archives/2019/07/summer-safety-tips-for-seniors
https://www.healthinaging.org/tools-and-tips/tip-sheet-hot-weather-safety-tips-older-adults
Senior Solutions Home Care is a Trusted Home Care Agency serving Nashville, Brentwood, Nolensville, Gallatin, Hendersonville, Smyrna, Murfreesboro, Mount Juliet, Lebanon, Goodlettsville, Davidson County, and surrounding areas.
Latest posts by seniorsolutionshomecarestaff
(see all)