As seniors age, it becomes more and more important to put their food needs first if they want to stay healthy and happy. This might be done by including superfoods in their diet. Superfoods are foods that are full of nutrients and have many health benefits. Their home care team can include these superfoods in seniors' diets to help support their general vitality, boost their immune system, improve their cognitive function, and promote healthy aging.
What Foods Are Superfoods?
In order to help seniors add superfoods to their diet, it's important to know what those foods are. Not only that but seniors might need assistance with meal planning, prep, and cooking – which is another place where home care can step in. With support, seniors with be eating healthier in no time.
Blueberries: Blueberries are full of antioxidants, which help fight oxidative stress and lower inflammation. They also have anthocyanins in them, which have been linked to better brain function, memory, and a lower chance of cognitive decline.
Spinach: Spinach is full of vitamins A, C, and K, as well as folate and iron. It helps keep bones healthy, boosts the immune system, and helps blood clot well. Its high fiber level helps digestion and senior constipation, a common aging problem.
Salmon: Salmon is a good source of omega-3 fatty acids and is a great choice for seniors. Omega-3s are good for the heart because they lower the risk of heart disease and help keep cholesterol levels at a healthy level. They also have anti-inflammatory qualities that may help relieve joint pain and stiffness.
Greek yogurt: Greek yogurt is a great source of protein, calcium, and good bacteria called probiotics. The high amount of protein helps maintain muscle strength, which tends to decrease with age. Also, calcium helps keep bones healthy, and probiotics keep the gut healthy, which helps digestion and keeps the immune system strong. The issue with Greek yogurt might be the taste. Home care aids can help seniors get past this by incorporating it into their meals rather than eating it on its own.
Turmeric: Curcumin, a strong anti-inflammatory and antioxidant compound, is found in turmeric. It has been linked to better brain function, a lower chance of heart disease, and it may help with arthritis and other conditions that get worse with age.
Walnuts: Walnuts are high in omega-3 fatty acids, antioxidants, and vitamin E. They have been linked to better brain health, less inflammation, and keeping healthy cholesterol levels, which is good for the heart.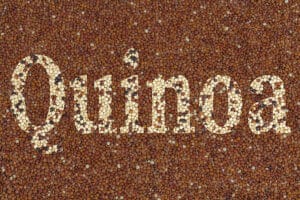 Quinoa: Quinoa is a whole grain that has a good mix of carbs, fiber, and protein. It is a complete source of protein because it has all of the necessary amino acids. Quinoa is a great choice for diabetic seniors because it helps with digestion, gives long-lasting energy, and helps control blood sugar levels. However, seniors might not be familiar with Quinoa. Once they gain tips from their home care team, they will feel more comfortable with it and be able to enjoy its benefits.
Even though superfoods have a lot of good nutrients, they should be part of a healthy diet that also includes a range of fruits, vegetables, lean proteins, whole grains, and healthy fats. With the help of home care providers, seniors can enjoy a well-rounded meal plan that gives them the nutrients and energy they need.
Source: https://ncoa.org/article/the-8-best-superfoods-for-seniors
https://health.usnews.com/wellness/food/slideshows/superfoods-for-older-adults
https://www.aarp.org/health/healthy-living/info-2021/superfoods-for-adult-health.html
If you or an aging loved one are considering Home Care Services in Hendersonville TN please contact the caring staff at Senior Solutions Home Care. (615) 307-4509
Senior Solutions Home Care is a Trusted Home Care Agency serving Nashville, Brentwood, Nolensville, Gallatin, Hendersonville, Smyrna, Murfreesboro, Mount Juliet, Lebanon, Goodlettsville, Davidson County, and surrounding areas.
Latest posts by seniorsolutionshomecarestaff
(see all)